Not So Spirit Day
Senior gives her critique of Spirit Day at Floral Park Memorial, and offers her solutions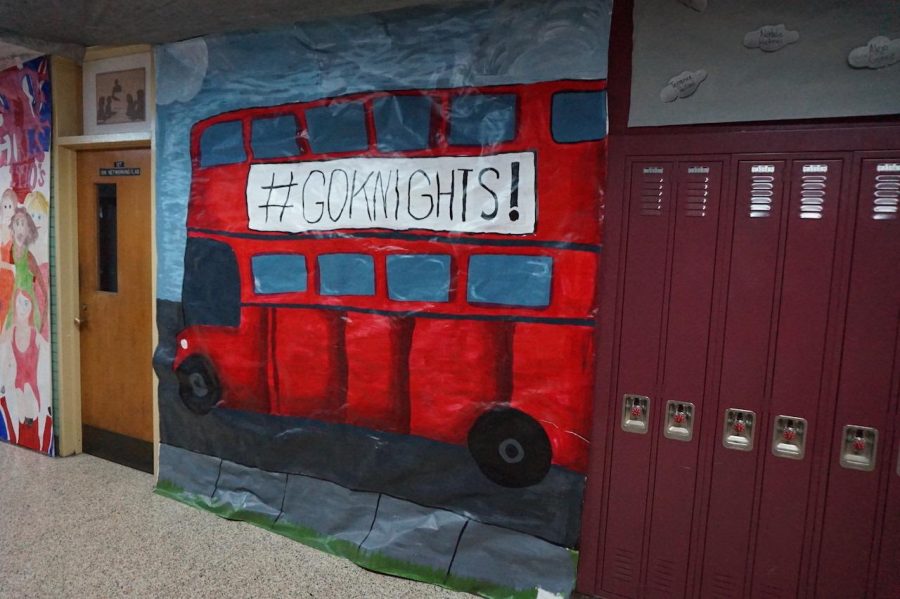 Reema Kumar, Senior Staff Writer
November 8, 2015
I had been looking forward to the Spirit Day of my senior year for five years. So, as expected, I was ecstatic when the day arrived. For years, I had watched the seniors tease the underclassmen, blow whistles and make the most out of their last Floral Park Pep Rally. And I'm going to be honest—another aspect that made the experience so enticing was the extravagant senior hallway.
Freshman year, I joined the class board to get involved with the yearly class festivities, and it has been a highly rewarding experience. I have really gotten to know all the behind-the-scenes work that goes into class events, fundraisers, but most notably—Spirit Day preparation. Before joining the board, I was completely oblivious to the blood, sweat and tears that get put into Spirit Day. Usually people use that saying figuratively, but from firsthand experience, I promise I am using the phrase quite literally.
The class board, along with the other students who help paint, spends countless hours painting these posters and planning the decorations of the hallway. And for what? What is the reward for all this hard work? ONE school day (less than eight hours) of half-hearted appreciation by the student body and faculty. Attempting to rationalize the idea of drawing and painting multiple 11' by 35' posters (an area equivalent to 12,672 Mona Lisas) to cover the hallways for ONE school day is a nearly impossible task. Not only were we given a mere three weeks to complete all these posters, but we were also responsible for studying for exams, working on college applications, and doing homework for three to five AP classes during that time.
But this isn't about me or my stress. This isn't even about the class board. This is about the student body. This is about all the money that gets taken away from their memorable events—proms, dinners, dances—and instead is wasted on hundreds of dollars of paint and paper that is all trashed after one day. Making Spirit Day posters is such a costly affair, and all the money comes from the class budget. This is the money we fundraise through months of strenuous candy sales and bake sales. This is the money allotted to us from the school budget. The idea of wasting it on something so fleeting and underappreciated is ridiculous.
I'm not trying to be a pessimist here. I love Spirit Day with a passion. But there are simple solutions to this problem. The essence of Spirit Day is to celebrate Floral Park Memorial and show pride in our class. The hallways shouldn't be covered with posters of random TV shows or world cities—they should be plastered in red, black, and white with knights everywhere and the word "SENIORS" (or the like) on every inch of the hallway. Trust me: streamers and spray paint incite the same lasting memory of spirit and pride as a 12' long city skyline. But the idea of a theme is cool. It gives you something new to look forward to every year. I agree! And that is why we should be decorating the walls of the cafeteria instead. If every grade gets one cafeteria wall to decorate with posters relating to a certain theme, students can still enjoy the aspect of surprise they enjoy so much during Spirit Day without all the wasted money and unnecessary stress.
Of all the exciting events during the year, Spirit Day is definitely one of my favorites. And many students would probably agree with me. But people, particularly those not involved with the preparation, need to be aware of all the shortcomings in our present system. I am a senior and my last Spirit Day has come and gone, but there is still hope for the underclassmen. This is a message to you: do what class boards of the past failed to do and fight to amend the process to make Spirit Day an enjoyable experience for everyone.