Pair of Aces
Mr. Simone expects two World Series pitchers to join the New York Yankees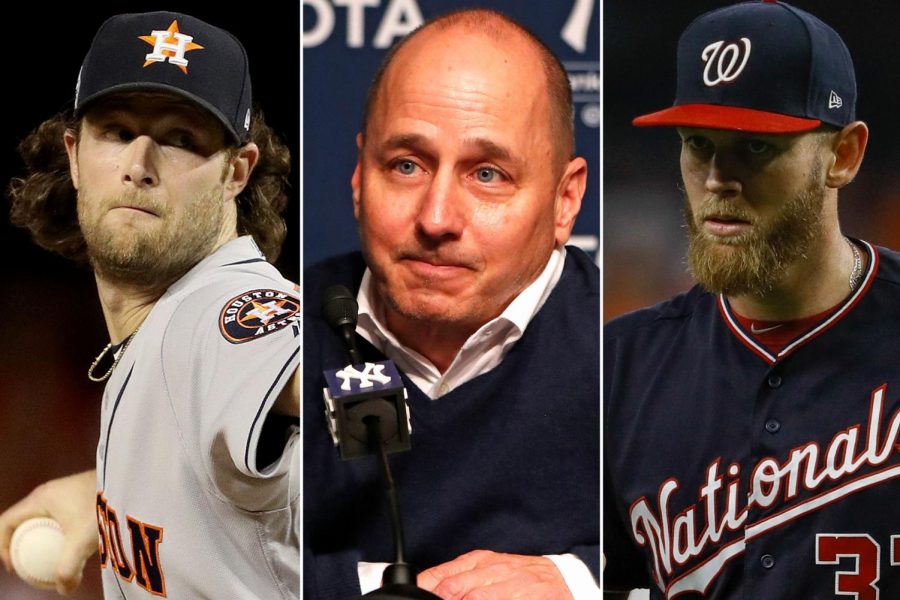 Mr. Simone
December 7, 2019
For all the youthful Yankee fans out there, get ready for a spending spree you haven't seen in your lifetime.
The Bronx Bombers are about to go all in.
That's right, after reading the insightful commentary from both Shane and Alison on this year's free agency period in Major League Baseball, I have only one prediction to add. And that's because if I am correct, the rest of the league will be playing for second best.
I firmly believe that both Gerrit Cole and Stephen Strasburg will be wearing pinstripes for the next decade.
I am old enough to remember the days of the George Steinbrenner Yankees refusing to let any team outbid them for the most coveted players. They earned the nickname the Evil Empire for a reason. But the franchise with the most World Series rings, as much as I hate to admit this, has been extremely difficult to despise of late. The development of home-grown stars, sneaky trade acquisitions and intelligent free agent signings have contributed to the Yankees rising back to prominence.
But the elusive 28th ring is what will motivate ownership to snag the two most highly sought after pitchers on the market.
Cole and Strasburg may not be at their best at the end of their next respective contracts. But they will serve their purpose of solidifying the Yankees as the team to beat for at least the next five years. And for that reason, all I have to say is congrats and best of luck.