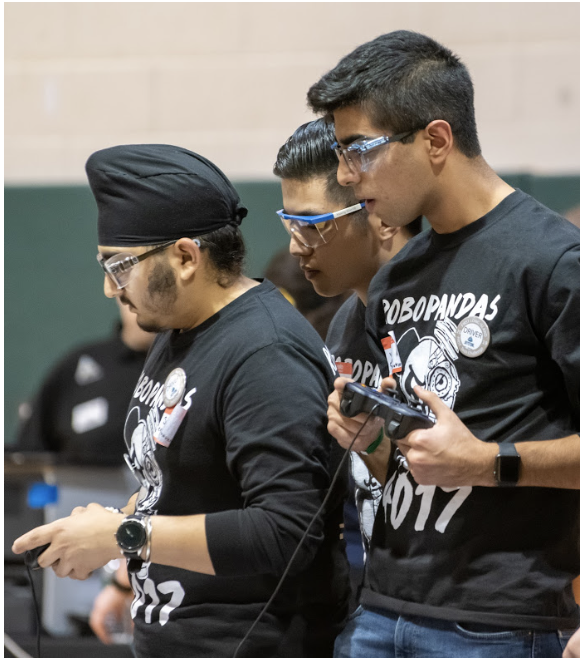 Super Bowl Sunday was not just for football fans.
The Sewanhaka Central High School District robotics team, Team 4017 (the RoboPandas), competed in the first Tech Challenge competition on Sunday, February 2nd. Each year, teams from Long Island compete in a new game played on a 12′ x 12′ field. The game consists of three parts – an autonomous period where the robot does certain pre-programmed tasks, driver-controlled period, in which two drivers control the robot to score points, and endgame, in which the drivers can do special tasks to earn more points. The season for the competition starts in September and the teams have around four months to design, engineer and build a robot. Then, they take the robot to qualifiers hoping to be able to advance to the regional championships.  This year, the competition is sponsored by Star Wars, and is titled A Force For Change. The competition is engineering solutions that will help build a healthy, growing and more sustainable future. The team had to build a robot that could pick up and stack blocks on a tray in the field as well as moving under low bridges. While that might sound rather simple, time is a key factor. The team only has two minutes in the driver-controlled period to score as many points as possible. The team qualified for the regional championships, which will be held on March 7, where the robot was driven by Floral Park Memorial students Sukhsimran Singh and Vivek Mirchandani.
The Shield will continue to provide coverage of this exciting team competition.