Time For Pitchers And Catchers
Early morning workouts begin for boys varsity baseball team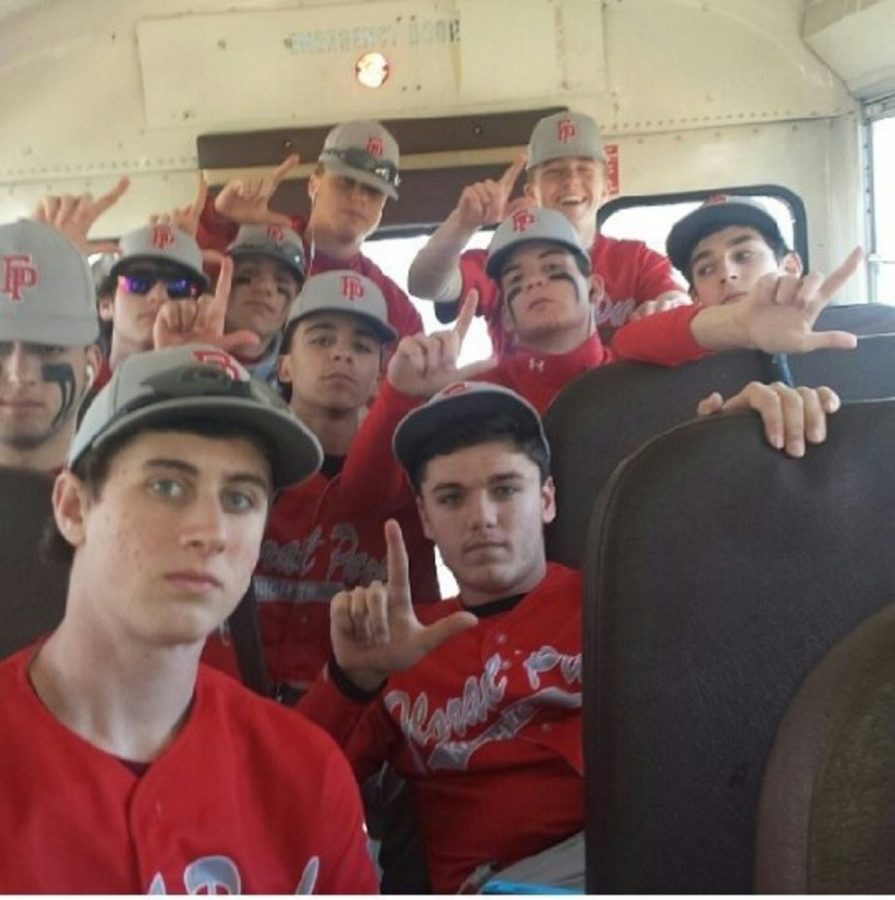 Anthony Cardone, Senior Sports Writer
January 21, 2015
It still might be winter, but as the air slowly gets warmer, the calendar moves closer to the start of the Floral Park Memorial baseball season. If you happen to walk by the gymnasium at 6:00 am, there will be a sound of baseballs snapping into the gloves of several students, all trying out for a spot on the team and excited about America's pastime.
In his 7th season as head coach of the varsity team, coach Pugliese's, who previously coached at Carey High School, has developed an outstanding program at Floral Park Memorial.
"I am excited about this season," said Mr. Pugliese, who teaches English and coaches junior varsity football as well.  "I am most excited about the seniors. A lot of the players on this team have played varsity for three or four years now and I cant wait to see what they do to finish up. I want to make sure I am prepared for each game and make the right decisions for each game because the core of this team is very strong.  We will fill in the missing gaps with the new players coming up.  Even though we lost a lot last year, I feel very confident this season."
Last season ended in heartbreaking fashion, as coach Pugliese's team fell to Clarke High School in the second round of the playoffs. The Knights finished the year with an outstanding 16-6 record (14-4 in Conference AIII). While some members of last year's team did graduate, coach Pugliese does return three key players in seniors Mitch Calandra, Brian Barry and Jimmy Guerriero. Each has played varsity since ninth grade (and Calandra since eighth). They do expect one more impressive run in the playoffs.
"We faced a tough loss to Clarke in the second round of the playoffs last year," said Guerriero. "But we are motivated and determined to have even more success this season."
Winter workouts have focused on pitching. Barry, Ryan Callaghan and John Santoro are all competing for spots in the rotation. Attendance at the early morning workouts has been strong. The preseason sessions might be more significant this year. Due to the approval of a district-wide bond proposal, construction of the new turf field will begin during the spring season, forcing the Knights to play all of their games on the road.
Both Calandra and Guerriero have made decisions for next year. Calandra will play at Eckerd College in Florida while Guerriero will be at SUNY Maritime.
As the winter athletic seasons end, more people will likely participate in winter workouts. It is clear that the Knights are preparing well to continue their recent level of success for the 2015 season.