A Great New Addition
Students benefit from the arrival of Mr. Pickett to the physical education department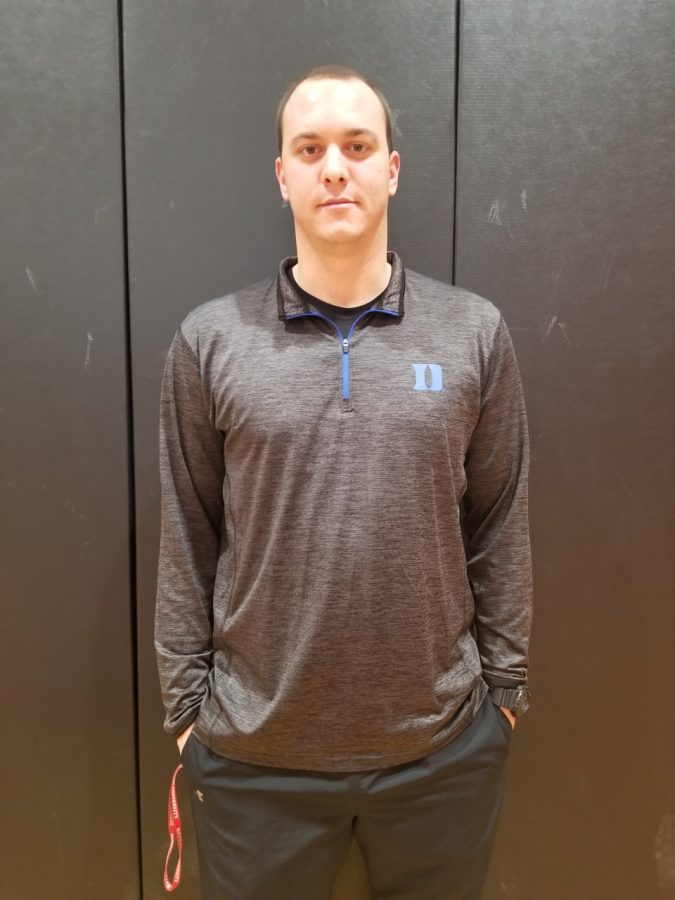 FPM has some of the best teachers ever. And we just added another to the collection!! As the new physical education teacher and varsity football coach, Mr. Pickett is quite an interesting individual.
Mr. Pickett has been a member of the Sewanhaka Central High School District for nine years. He is even a graduate of H. Frank Carey High School. Mr. Pickett has coached varsity football at New Hyde Park and Carey before taking over the program here at Floral Park Memorial. He is also the girls' varsity basketball coach at New Hyde Park. Our school is so fortunate to have an incredibly experienced coach like Mr. Pickett added to the staff.
"I have been working at Floral Park Memorial High School for 24 years and I am extremely impressed with Mr. Pickett's approach to his job," said Mr. Simone, a teacher in the Social Studies Department. "He interacts positively with the students, is dedicated to creating an exciting school atmosphere and prepares diligently as a coach. His student-athletes are quite fortunate to have him as their coach."
Mr. Pickett is also super athletic. At a time when three-sport athletes are becoming rarer and rarer, Mr. Pickett played varsity football, basketball and baseball in high school. Upon graduation from Carey, Mr. Pickett attended Adelphi University where he played Division II basketball. So few players on Long Island are able to say they were talented enough to play at such a high level.
Mr. Pickett has thoroughly enjoyed his first few months at Floral Park Memorial. "The faculty has been extremely welcoming and helpful," said Mr. Pickett. "The kids have also been incredibly nice and understanding."
Mr. Pickett said his goal at FPM is to help lead the football team to a conference championship. He said that he has always wanted to work with kids, and noted that his father and former teachers have had a huge impact on his life.
An avid sports fan himself, Mr, Pickett's allegiance is to Duke for college basketball, and Georgia in college football. Needless to say, he was a little disappointed with the results of the championship game last night (a heartbreaking 26-23 loss for Georgia to rival Alabama in overtime). 
I had a great time with Mr. Pickett. He's a very interesting teacher and we are all thankful for having him at our school.