HoLEE JoLEE Goals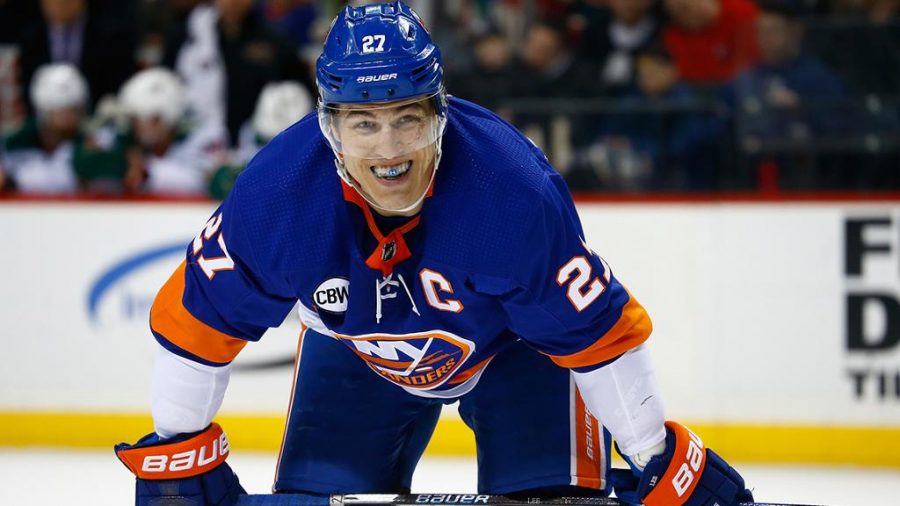 Alison Goldberg, Co-Editor in Chief
December 5, 2019
LEEcember Begins
It's now December and the New York Islanders have had Anders Lee as their captain for just over 14 months now. He was officially announced as their 15th captain during training camp on October 4th, 2018. Lee's contract with New York expired at the end of that season, but he was not leaving. On July 1st of 2019, Forward Anders Lee signed a seven-year, $49 million contract extension with the Islanders. Lee had posted 28 goals, 51 points, and a +20 rating in 82 games his first year as captain. He added a goal, five points, and a -1 rating in eight Stanley Cup Playoff games that spring. In 425 career NHL games (all with the Islanders), Lee has posted 152 goals, 258 points, and a +11 rating. 
So, how well is Lee performing in the first year of his extension?
Anders Lee started off the season right with five goals in his first twelve games. At that point, he was on pace to score 34 goals by the end of the season, which is right around what one should expect of Lee. But since he scored against Tampa Bay on November 1st, he's been stuck in a scoreless slump. As I was doing some research on my way to the Columbus Blue Jackets @ Isles game, I came across the fact he had not scored in the past ELEVEN games. As soon as I saw this, I had a feeling he'd stop that scoreless streak that night. Anders Lee was due for a goal. He needed to break out of that slump. He would break out of that slump. He's a determined player that plays with his all. 1:18 into that game on Saturday night, Anders Lee scored! The play was perfectly effectuated on a tic-tac-toe play with Mathew Barzal and Josh Bailey. 
Islanders fan knew it was only a matter of time before Lee broke out of his goal drought. Whenever him and Josh Bailey are on the ice together, you can see and sense the obvious chemistry between the two. If they're on a line together, goals will be scored. Moving on from Lee's scoreless streak, now that he no longer has to lug that around, hopefully we will see him putting in goals much more consistently.  He already is back on top of himself with an early goal 8:46 into Monday night's game. We won't set our expectations too high for plays to be as nice as his play on Saturday night, but we'd just like to get used to seeing them going in!