2016 Presidential Election Seasons Begins
Candidates continue to announce their intentions for the next presidential election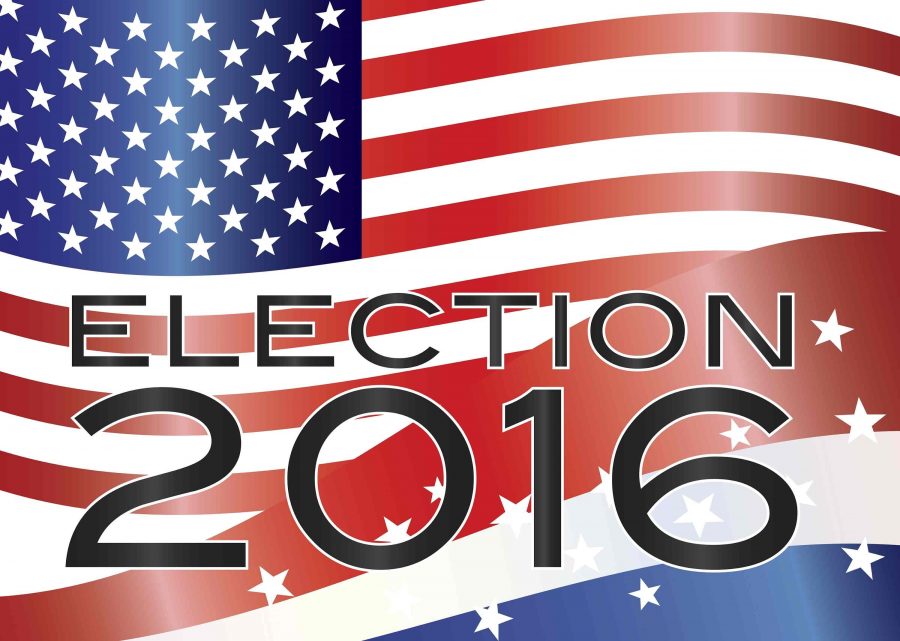 Matt Denaro, Politics Editor
June 23, 2015
With a little more than seven months to go until the Iowa caucuses, the presidential field is beginning to shape up. Much like the most recent presidential elections, Republicans have an array of candidates, from former CEO Carly Fiorina to Tea Party Senator Ted Cruz. Even a former neurosurgeon, Dr. Ben Carson, has thrown his name into the mix. The Democrats, so far, have only fielded four candidates, Bernie Sanders, Hillary Clinton, Martin O'Malley and former Republican Lincoln Chafee.
THE REPUBLICANS
As of May 31, 2015, there were eight Republican candidates who officially announced their bid for the presidency.
Ted Cruz was the first one to get his campaign up and running back in March. Cruz first made waves in Washington D.C. in 2013 when he, along with other Tea Party representatives and former Alaska governor Sarah Palin organized a government shut down because of their disagreement with Obamacare. With competitors like Jeb Bush and Rand Paul, AND the enemies he made within the GOP for the 2013 shutdown, Ted Cruz is going to have a difficult time getting much traction going in his campaign.
Similarly, Dr. Ben Carson and Carly Fiorina are going to have difficult times gaining momentum in their campaigns. They both have extremely minimal political experience. The extent of Carson's political career is bad mouthing Obamacare on Fox News. However, his supporters are very passionate about their candidate, and willing to donate money. His PAC (Political Action Committee), the National Draft Ben Carson for President Committee, raised $12.2 million in 2014, according to the Federal Election Commission. Carly Fiorina, former CEO of Hewlett-Packard, does have a political background. She was the Republican nominee for a California Senate seat in 2010. However, her trouble lies in her past as a business executive where she unapologetically laid off 30,000 people after a successful 2002 merger with Compaq. The other candidates will definitely attack Fiorina for this decision. These two candidates' only upside is the fact that they are political outsiders. Many voters have become dissatisfied with government, and could be looking for someone outside of Washington D.C. to be the next President. However, the American people will probably opt for D.C. outsiders with experience like Wisconsin governor Scott Walker, who leads in the Iowa polls, or Jeb Bush, former governor of Florida. Walker has yet to announce his candidacy while Bush just recently declared.
Rand Paul, on average, comes in third in these polls. Paul is an interesting Republican candidate. He is a Senator from Kentucky who is from the burgeoning Libertarian wing of the Republican Party. He won the Conservative Political Action Conference straw poll in 2013, 2014, and 2015. It's clear the far right of Americans want Paul in the White House in 2016. Not only does he bring in the Libertarian vote, and a large portion of the conservative vote, he brings in a sizable chunk of the millennial vote. Millennials are the largest voting bloc in the country right now, and Rand Paul can attract younger voters with his states' rights stance on marriage equality and marijuana legalization and the destruction of state surveillance, as seen with his recent filibuster against the USA PATRIOT Act. Paul's flat tax may prove troubling to some younger voters, but this group is often more concerned about social issues than economics.
Some would say that the GOP field is inundated with candidates who are near carbon copies of one another. Only minute differences exist between the Republican stage right now and since there are so many candidates, they are going to get lost in the eyes of the voters because they just don't stand out.   Rand Paul breaks from that model, but still has the support of so many conservatives, and maybe the newest voting generation too. Rand Paul is the front runner in the GOP race right now, and will remain the front runner until union busting, conservative Scott Walker comes into the picture officially.
THE DEMOCRATS
The Democratic side of the presidential field is much smaller, with only four candidates. Hillary Clinton is the obvious front runner for the nomination. Clinton has tenure as a politician.  She was a Senator from New York, Secretary of State during Obama's first term, and a legitimate presidential candidate in 2008. (And she was also the first lady for eight years.)  People have been projecting her as the confirmed Democratic candidate since the polls closed in 2012. Clinton has a background in foreign policy, something looming over many Americans' minds as ISIS continues to ravage Iraq and Syria. However, she has kept her economic policy vague thus far, but many are suspecting the average blue economic strategy of raising minimum wage and middle class tax cuts. Clinton has name recognition that the other Democratic candidates do not have, and she also has money backing her. However, she had these things in 2008 and was still defeated by Barack Obama. The nomination is by no means confirmed for Hillary Clinton, and she should watch out for her competitors Bernie Sanders Martin O'Malley and Lincoln Chafee.
Bernie Sanders is the leading challenger to Clinton, and seems to be gaining strength with each public appearance he makes.  Sanders is quite an interesting candidate. He is an independent senator from Vermont and has built up a very dedicated voter base there. He has been able to attract younger voters through his Elizabeth Warren-esque proposals of student debt reforms in the Senate. Also contributing to his status among the young left is his web presence. He is attempting to run a campaign without large donors, as he is a staunch opponent of the Citizens United Supreme Court decision that allows great sums of money in the political system. Despite this, on the first day of his campaign, he was able to raise more than Rand Paul, Marco Rubio, and Ted Cruz on their first days. His refusal to accept big money into his campaign and his no nonsense attitude will definitely be a big plus for the average voter. One of his main goals is to tackle income inequality, an issue many Americans have become more and more worried about in the past eight years. Sanders has unrivaled passion for his job as a politician and defender of the common person, but his lack of name recognition, or real ability in bringing in more moderate voters like Clinton or O'Malley can will be his downfall. However, he will definitely be able to push the debates further to the left, possibly forcing Clinton to adopt a more populist economic policy.
The just outside Washington outsider, Maryland governor Martin O'Malley, announced his candidacy for president on May 30th. O'Malley and Clinton have similar platforms. Both are relatively moderate Democrats who vow to fight for the middle class.  Their positions on social issues are typical of a moderate Democrat. Although O'Malley is a Washington outsider, a fact some voters do want, he does not have enough distinguishing characteristics from Clinton to be much of a force in the primaries.
Despite populist cries to get her to run, Elizabeth Warren has been adamant about not running and Vice President Joe Biden has remained undecided. Considering the recent passing of his son Beau Biden, it is likely that his decision will not be for a while.
(Since publication of this article, Donald Trump has also announced his candidacy for the Republican nomination.)