Leadership University Comes to FPM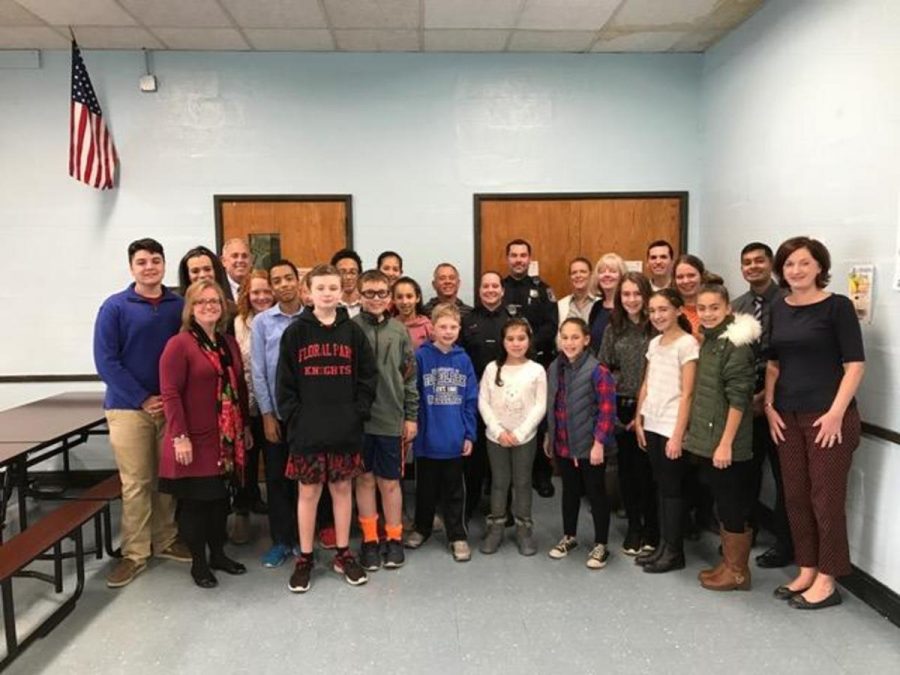 Andrew Pavlovic, Staff Writer and Newspaper Treasurer
December 5, 2016
One of the most important traits that high schools are trying to instill in all students is leadership. It is even one of the criteria used to evaluate students who are applying to college. There are many great leaders at Floral Park Memorial, and hopefully, after a successful weekend conference, many more to come.
On Saturday, November 19, Floral Park Memorial was the host site for Leadership U, an annual conference run by the Leadership Foundation of Floral Park-Bellerose. The conference was led by Mr. Longobardi and Dr. Pombonyo. It teaches local students in grades 4-7 about being a leader in the community. Students and graduates from FPM every speak at the conference. The conference was held from 12:00 pm to 3:00 pm.
Even though the turnout was somewhat less than in past years, the conference was still very enjoyable and beneficial for the 11 students in attendance. This year's guest speakers were Officers Matthew Viscusi and Christie Softy from the Floral Park Police Department. Both Viscusi and Softy were standout Student-Athletes at Floral Park Memorial. Viscusi played on the football and lacrosse teams while Softy was a member of the volleyball team and an All-Long Island captain of the softball team that reached the New York State Class A Championship Game. They both spoke about their personal experiences growing up and gave very nice relatable, and at some points emotional stories in their speeches.
The bulk of this year's conference involved students forming groups with other students and visiting the leaders of this conference. FPM Students in grades 10-12 attended and spoke with the students about leadership skills, as well as making the transition from life at elementary schools to FPM. The students and two FPM graduates gave great thoughts on leadership in the community and school life.
Even though some English teachers offered extra credit for attending, the numbers were still fewer than in past years. Hopefully the success of the day will be spread throughout the community in order to gain more attendees next year.