Another MUN-Derful Event for Mrs. Francis' Club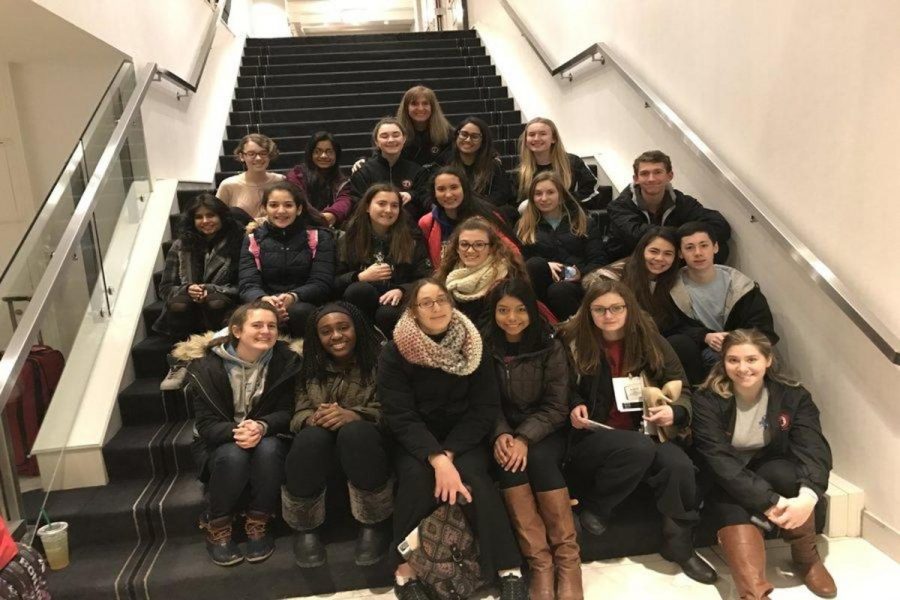 Sophia Ramcharitar, Senior Staff Writer
February 17, 2017
Not even the first major snow storm of the winter season was going to stop Floral Park's Model United Nations students.
From February 9-12, Floral Park Memorial's Model United Nations team traveled to Boston to compete at Boston University's High School MUN Conference. Despite delays due to inclement weather, Floral Park's delegates showcased their debate skills and generated creative solutions to some of the world's most pressing issues. Representing the nations of Malaysia, New Zealand and Ireland, the delegates wrote resolutions for topics that ranged from international jurisdiction and intervention to xenophobia in Europe.
"The conference was fun and well-organized," said eighth grader Marwa Alami.
After a rigorous weekend, several of Floral Park's delegates were praised for their performances. Anna Burnett and Andrew Haneman, both juniors, won Honorable Mention in the Disarmament and International Security Committee, Daneille Ashbahian won Honorable Mention in the Paris Climate Change Summit, Harry Schlechter won Honorable Mention in the FIFA committee, and Sophia Ramcharitar won Honorable Mention in the Council of Europe.