Marching For Excellence
FPM's Marching Band looks to continue its impressive performance at competitions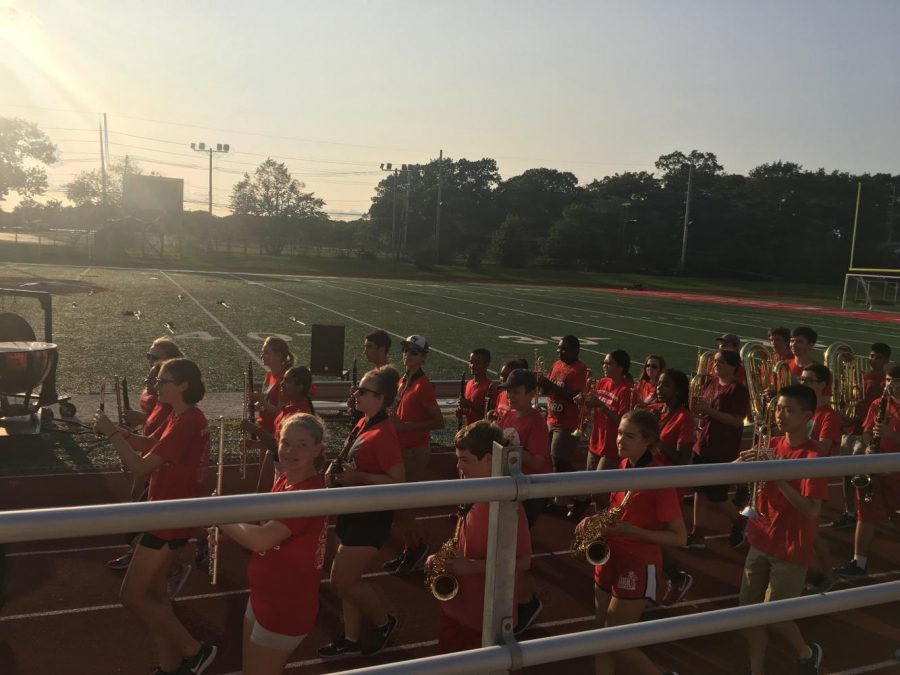 Andrew Pavlovic, Newspaper Treasurer
September 17, 2017
During the hot days of June, the Floral Park Memorial High School Marching Band was already preparing for the upcoming competition season. Hard work pays off which is why the Marching Knights are one of the finest bands in the area.
The 2017 edition of the Marching Band officially kicked off the season on Saturday, August 26 with a parent show at FPM. The Knights performed the first and second movements to their show, composed by John Meehan and titled "Spectre." The crowd was very excited and showed a lot of positive energy during the performance. Mr. Smykowski, the school's director, informed the parents of how proud he was for their hard work during the long week at band camp. He was also pleased with their diligent practice habits as they prepared for the first competition in Brentwood, scheduled for Sunday, September 17. One day earlier, the Marching Knights also performed at the homecoming parade and football game vs. Division.
The Shield plans to provide continual coverage of marching band competitions throughout the year.