FPM Shows Giving Spirit
Walk-A-Thon raises over $2,000 for hurricane relief effort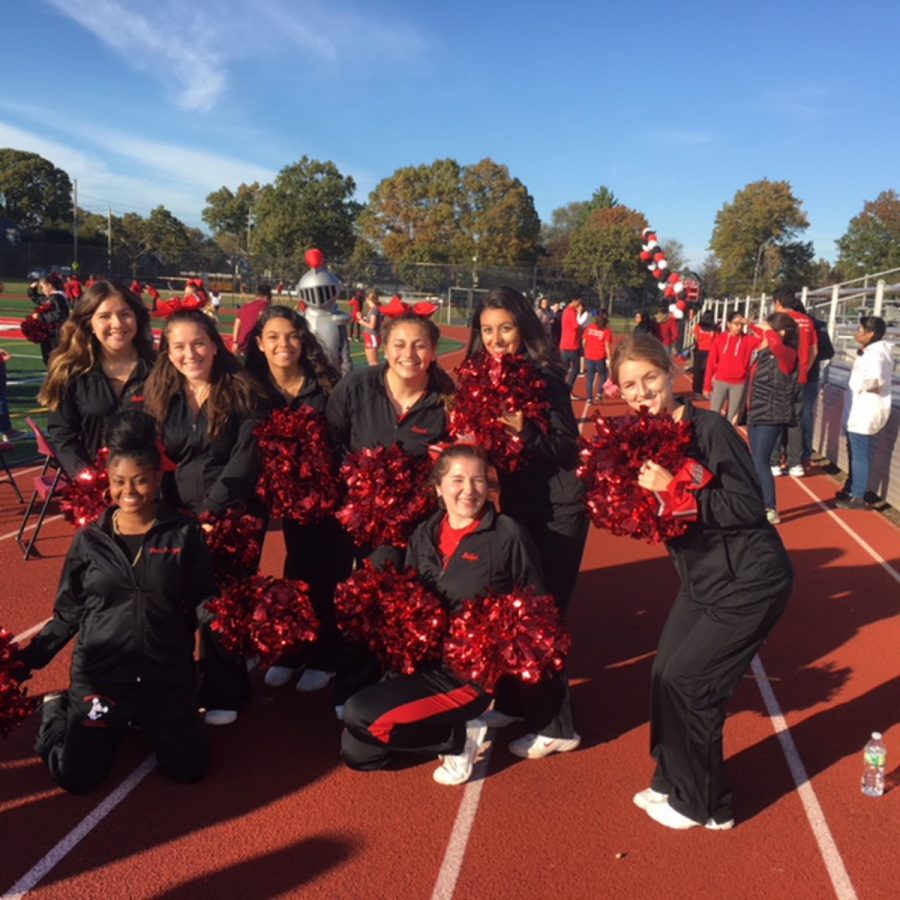 On Thursday, November 2, Floral Park Memorial held a walk-a-thon to raise money for the relief efforts for victims of the recent hurricanes in Houston and Puerto Rico. Floral Park is a community that knows how devastating hurricanes can be after the impact of Hurricane Sandy back in the fall of 2012, so the students and faculty were all eager to be able to help raise money for such a good cause.
To raise awareness and support for the walk-a-thon, November 2 was also a schoolwide Red-Out Day. The football field was a sea of red during lunch periods as varsity football Coach Mr. Pickett hosted "Kick for a Cause", an event where students and adults had the opportunity to kick a field goal for a donation of $1 per kick. Gift cards were awarded to those who could kick the longest field goal. Students were also given the opportunity to compete against gym teacher Mr. Obloj in the event.
After school, everyone gathered at the football field once again and walked the track to raise money for hurricane relief. Walkers were given red shoelaces to wear and were cheered on by junior high, junior varsity, and varsity cheerleaders. The Florettes also got in on the fun, both cheering for and walking alongside the participants. The orchestra, chorus and band members put on musical selections to keep spirits high during the event.
"Performing at the walk-a-thon was so much fun for the band," said senior band member Thalia Mavrikakis. "It was a blast to perform our show for the official last time ever, especially after our amazing weekend at Syracuse. It was even more special performing for Dr. Sotille, who was previously a music teacher and has always stood by the band."
FPM's relief efforts for hurricane victims extend past the walk-a-thon as well. Floral Park Memorial partnered up with Senator Elaine Phillips and Long Island Cares for the H20 for Puerto Rico drive, where countless cases of water were donated.
After all the fundraising, Floral Park Memorial raised over $2,000 for the victims of Hurricanes Harvey and Irma. Thank you to Ms. D'Ammassa and Ms. Alaimo, who helped organize and run the walk-a-thon, and thank you to Stratford Avenue Elementary in Garden City and Girl Scout Troop 1186 for donating so much water and many needed supplies. The Floral Park Community is so proud and happy to have helped raise money for such a great cause!