Fly this Fall with a Peter Pan collar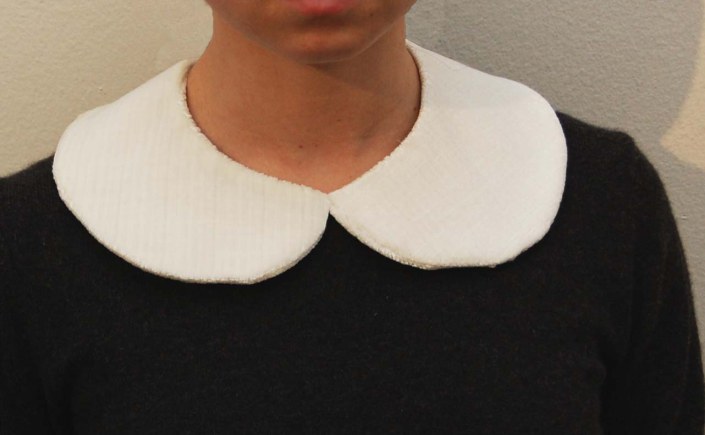 Sophia Skiadas and Victoria Buckley
November 9, 2013
Peter Pan collars have made a major comeback this fall season. Despite their name, these collars have little connection with the 1953 Disney animated film. In fact, Peter wears a V-neck t-shirt, the polar opposite of a Peter Pan collar.
This trend originated from the 1905 production of J.M Barrie's play. Maude Adams, who played Peter, wore a blouse with a white "Peter Pan" collar a bit wider than those seen in vogue today.
Only two years later, in 1907 this became a wildly popular trend. The Washington Post published an article naming the collars an "ephemeral fad."
   Fashion has proven the Post wrong and designers continued to include Peter Pan collars in their everyday wardrobes. In the 1920s, they were seen on little girls' dresses, which created their innocence association. In the 1930s and 40s, most wedding announcements detailed a bride in "white satin and a Peter Pan collar." During the 50s and 60s, the look was transformed from drab to Vogue material.  In the 1950s First Lady Mamie Eisenhower wore a "silky purple dress with a Peter Pan collar" to her birthday party and just a decade later in 1966 Lynn Redgrave was seen wearing a "modern black dress with a Peter Pan collar." It remained popular throughout the decades until the 90s when it took a brief hiatus.
Now in 2013, maybe with the help of Michelle Williams and Zooey Deschanel, the Peter Pan collar seems to have made a dramatic fashion comeback! 
So enough of the historical content, let's move to how this trend is spreading through our very own Floral Park Memorial High School.
Take a trip to the lunch room between fourth and seventh period and you'll spot many young fashionistas sporting the collared look. How is this alleged collared look worn? Well, we both agree the easiest way to look chic on an early Monday morning, is to pair a collared shirt with jeans and boots. If by Friday you want to dress to impress, pair some tights with your favorite Peter Pan collared dress and some sparkly flats.
Albeit these collars are simple, yet they add the perfect feminine touch to any outfit and create a sophisticated and chic ensemble without hours of planning.