Who Will Win Super Bowl LII?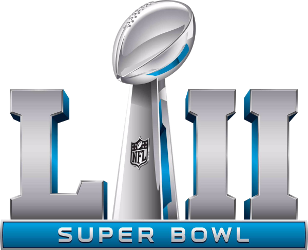 America's biggest sporting even has finally arrived. Super Bowl LII might be one of the most hyped in recent years. The New England Patriots vs. the Philadelphia Eagles. Before kickoff, fans will likely engage in a second Thanksgiving with an abundance of food. As for the game, we have one of the best defensive teams in the league this year led by defensive coordinator Jim Schwarz (Eagles) against 40-year old quarterback Tom Brady, one of the greatest of all time. So how do fans in Floral Park feel about the big game?
Based on the 51 people I asked, the results were not even close. All but two said, "Let's go Eagles!" It appears that 96% would like to see a new champion. The "underdog" Eagles were good enough to dominate the Minnesota Vikings, preventing them from becoming the first team to play in a Super Bowl in its home stadium. After superstar quarterback Carson Wentz went down with a torn ACL toward the end of the season, the Eagles appeared to be heading for a quick exit from the playoffs without their Pro-Bowl caliber leader. But Nick Foles has led the Eagles to four victories in five games (with the only loss a meaningless final game against the Cowboys).
But even though the rooting interest lies with the Eagles, all 51 people questioned believe the Patriots will win. Brady has won five of the seven Super Bowls he has played in. The Patriots head into the game having pulled off the biggest comeback in Super Bowl history last year, crushing the hopes of the Atlanta Falcons. And they did so without stud Tight End Rob Gronkowski, who has been cleared to play after going through the concussion protocol. Whether Floral Park fans like it or not, the Patriots are the dynasty of our generation.
As a Dallas Cowboy fan, you might think I would be disgusted at the thought of the Eagles winning the Super Bowl. But the recent dominance of the Patriots has been too much so I would love to see Brady go down in defeat to a team starting its second-string quarterback. Sadly, I do think the Pats will win. Brady is amazing and always seems to play his best on the grand stage of the Super Bowl. My heart says, "Let's go Eagles" but my mind says the Patriots will start putting rings on their second hand. Enjoy the game.