The Stage Is Set
FPM students prepare to enjoy the new auditorium for both the drama and musical productions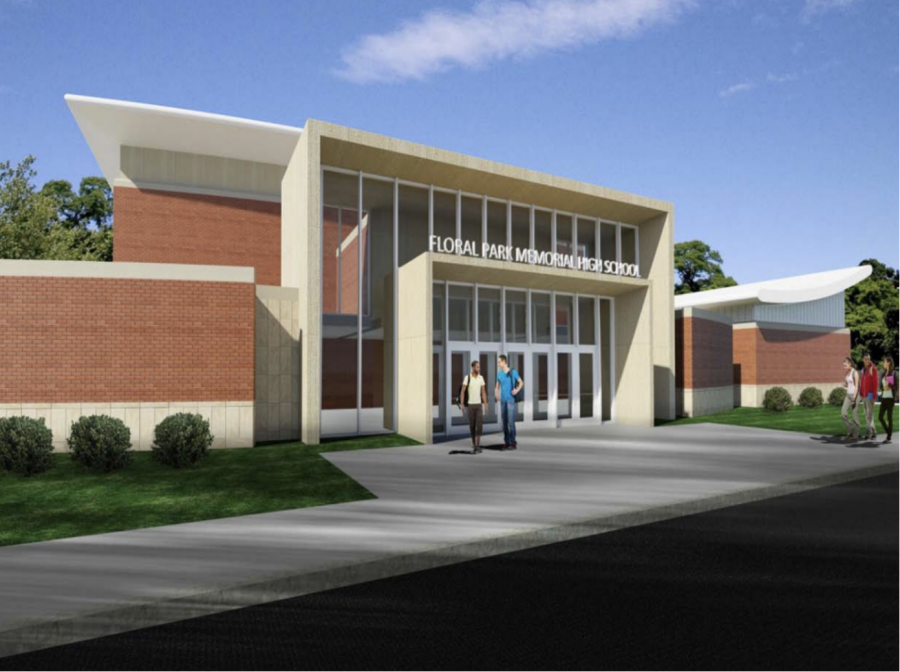 For the first few months of the 2017-2018 school year, students at Floral Park Memorial were walking around and going to class in a different version of their school – one that had no music wing, no auditorium, and no full-sized library. For a while, walking by the front of the school or going up the main staircase felt like walking by a Christmas tree with wrapped presents underneath. The desire to see what had become of the front part of the school was overwhelming.
But, when the fences around the front of the school building came down to reveal a mostly-completed, large, and beautiful new entrance, students got their first taste of what the new FPM would look like. Shortly after that, the big white wall blocking off the construction from the main hall was taken down, granting students access to their new and improved music wing. Featuring some of the school's widest hallways, plenty of natural lighting, and a new auditorium, music students have finally been rewarded for their patience. No longer will they need to conduct musical classrooms in the library.
The timing is perfect, with the school's drama and musical productions (Grease) on the way. Katie Gibbons, a senior who will be starring in the musical, offered her thoughts on the new auditorium.
"I think I speak for all students in the musical production this year when I say that the new auditorium is something we have been greatly anticipating ever since the bond referendum took place," said Gibbons. "It's amazing how much this means to everyone in the musical. Having an improved and almost professional stage really encourages all of the students to work harder on their performances. All of my cast mates are so excited to get up on stage and be able to enjoy Grease to the fullest, and I know it will be a wonderful way to put on my last show at this school!"
The new music wing isn't just beneficial to the cast of the musical. The entire school will enjoy the luxuries of a first-rate auditorium.
"It's really nice, and much bigger too," said senior orchestra member Erin Coleman. "I finally have some space to play."
This renovation comes during a trend of change for Floral Park Memorial. Ever since Mr. Martin took over as principal in October, FPM has also implemented "Tunes Tuesday" and "Flashback Friday", turning the school's PA system into an MP3 player for two days a week, catering to fans of both older and more modern music. FPM also brought back pajama day last month, which students and teachers alike partook in. The revealing of the new music wing and the recent reopening of the downstairs library are just more positive changes at FPM this year, and surely won't be the last.