New Supporting Cast For LeBron
Who were the winners and losers of this year's earlier-than-usual trade deadline?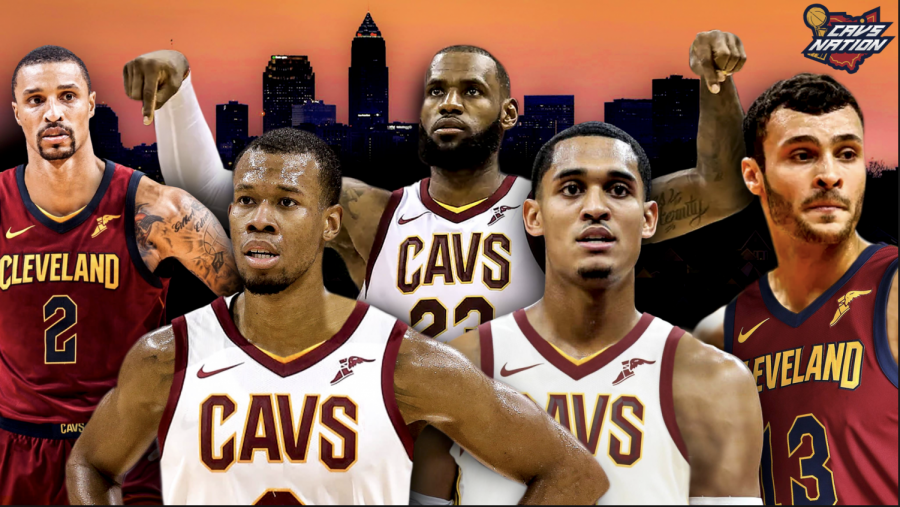 The decision by the NBA to move the trade deadline up two weeks (to before the All-Star break) did not prevent teams from making some blockbuster moves. Fans saw the Cleveland Cavaliers make every effort possible to keep LeBron happy while the Los Angeles Clippers became even more absurd and the Memphis Grizzlies appear to be like a chicken without a head. Each year, the deadline has us on the edge of our seats, waiting to see what rumored moves may happen and what surprises we have to look forward to. So here are my trade deadline winners and losers.
Winners: Cleveland Cavaliers
By now, the rumors have spread and the word is out… Lebron James just might be waving goodbye yet again to his hometown team. As of February 8, the Cavaliers appeared to be a team with nothing to look forward to, having lost 9 of 13 games, some by very wide margins. Isaiah Thomas, acquired in the offseason in the trade for Kyrie Irving, was playing terribly. Reports surfaced that he and Kevin Love were not getting along. Imagine being Love, a player who won a championship with Cleveland, having your new teammate say bad things behind your back. So Cleveland's General Manager Koby Altman began working the phones. His attempts to get DeAndre Jordan from the Clippers went nowhere when he refused to give up the first round pick he acquired in the Irving trade. Altman made a series of moves to trade away Thomas, Jae Crowder, Derrick Rose, Channing Frye, Dwayne Wade, Iman Shumpert and a future first-round pick (not from the Brooklyn Nets) in exchange for Jordan Clarkson, George Hill, Larry Nancy Jr. and Rodney Hood. The Cavs now have a better defense, more athleticism and a brighter future to help keep LeBron home.
Losers: Memphis Grizzlies
There were trade rumors involving the Grizzlies for most of the season, but especially after Mike Conley went down with a season-ending injury. Marc Gasol has not been happy, and it getting older while carrying a hefty contract. Tyreke Evans has been the best player on the team, and is young, but is on a one-year deal. Everyone thought he would be the most likely to be traded. But for some reason, Memphis decided to keep both Gasol and Evans. It makes no sense since Evans will almost definitely leave for free agency. Why wouldn't Memphis try to get something for him? Now, they won't win enough to make the playoffs but will win too much to gain a top draft pick. Not a good strategy.
Winner: Detroit Pistons
The Detroit Pistons started this year on fire, expected to be a strong playoff contender after last year's disappointment. Andre Drummond has improved his foul shooting from 27 to 60%, helping to lead the best free throw shooting team in the league. He has also improved his assist average from 1.7 to 4.2. But for some reason, the Pistons were only a border-line playoff team. So they decided to make a trade that will hopefully lift them in the rankings. They sent Tobias Harris, Boban Marjanovic and Avery Bradley to the Los Angeles Clippers for Blake Griffin. Adding a superstar power forward is just what the Pistons needed.
Loser: Los Angeles Clippers
Did the Clippers really just give up Blake Griffin after signing him to a monster contract over the summer? He's a superstar and yearly All-Star. When the trade was announced, it appeared likely that Jordan and Lou Williams would be next as the Clippers enter full rebuild mode. But for some reason, General Manager Lawrence Frank declined to do so. He actually signed Williams to a three-year deal. They may be trying to keep the fans happy but struggling to reach the 8 seed (only to face Golden State in the first round) is not exactly going to help this team in the long-term. They would have been better off trading for more future first-round picks in order to begin the post-Chris Paul era rebuild.
Winner: Phoenix Suns
There really isn't too much to say about Phoenix. The Suns already traded one of the most underrated players in the league in Eric Bledsoe, leaving Suns' fans waiting yet another year to be competitive. But the Suns were able to take a chance on a former lottery pick in point guard Elfrid Payton in exchange for only a second-round pick. In his three years, Payton has recorded nine triple doubles and put up 112 20-point games. He was well worth the risk and just might help this young team mature in the future.
Loser: New York Knicks
To all you diehard Knicks fans, please don't hunt me down. You all have to admit the Knicks were losers. I know the injury to All-Star Kristaps Porzingis was devastating, but why would the franchise trade one of his best players (Willy Hernangomez) for only two second-round picks? Then, they added yet another point guard in Emmanuel Mudiay for a solid role player in Doug McDermott. The Knicks don't seem to have much of a plan and look like they are yet again in rebuild mode. 
So these are the biggest winners and losers of the NBA trade deadline. Sorry Knicks fans!