Senior Week 2018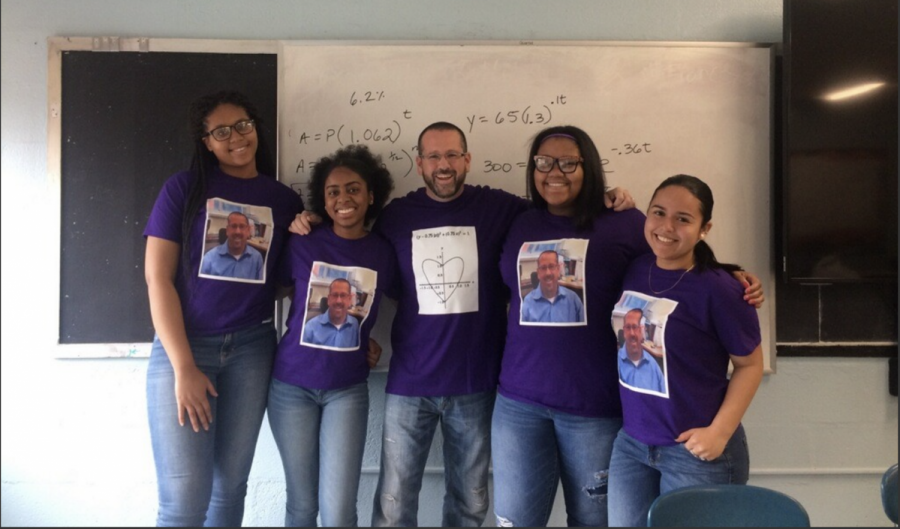 It's the week every student looks forward to from the first time they see seniors dressed up in fun, creative costumes. From February 12 to 16, days were designated for seniors to dress up in different outfits. The class of 2018 had been waiting for its turn to enjoy Senior Week ever since 7th grade, and when the time came, the seniors enjoyed their week to the fullest.
The first day of Senior Week was Career Day. Many future doctors and nurses came in wearing scrubs with stethoscopes around their necks, but there was also a handful of odd jobs. Some seniors braved the cold as lifeguards, some dressed up as workers for local landscaping business Con-Kel, and some girls represented the lucrative career of being a princess.
On the next day, Decade Day (a personal favorite for many), seniors dressed up in outfits that spanned the entirety of the 20th century (plus a cameo from the caveman era). From 1920s paper boys and flappers, to 1960s hippies and Grateful Dead fans, to 1990s grunge rockers, there was no shortage of blasts from the past for any decade.
The third day gave seniors an option: Character Day or Celebrity Day. Most opted to come in dressed as celebrities, and FPM became more star-studded than Hollywood, featuring the entire Kardashian crew and plenty of New York sports celebrities.
The next day of Senior Week, Childhood Day, is when most seniors came in dressed as characters from their childhood. Cartoon characters ran amuck throughout the halls, from beloved Nicktoons like SpongeBob SquarePants and Fairly-Odd Parents to Disney favorites like Phineas and Ferb and Mulan. Some seniors also dressed up like their child selves, coming in to school wearing onesie pajamas or clothes they stole from younger siblings.
The final day of Senior Week is the one that everyone had been anticipating the most. Student Teacher Day always closes out Senior Week, and it allows seniors to join a teacher for the day and see what it's like to be a high school educator. And it's not just the seniors who look forward to this day. Younger students get to enjoy a fun day full of Jeopardy review games, while the teachers get help grading papers during their free periods.
Senior Week definitely lived up to the hype for the class of 2018, and provided the soon-departing seniors with memories to last a lifetime.