2019 NBA Predictions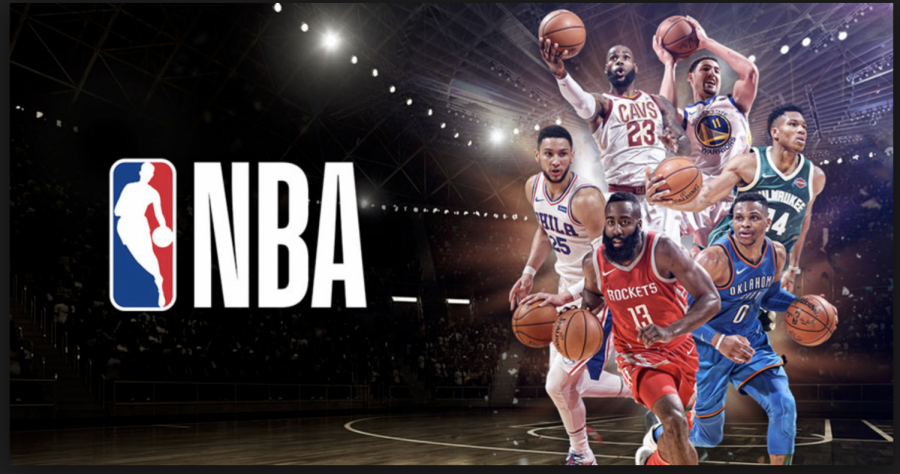 It has been quite an opening to the NBA season. After an off-season of major storylines involving Lebron James (heading to the Los Angeles Lakers), Kawhi Leonard (traded to the Toronto Raptors), Carmelo Anthony (traded, released, signed and on the verge of being released again by the Houston Rockets) and Jimmy Butler (demanding a trade and eventually being shipped to the Philadelphia 76ers), basketball fans have much to look forward to.
While most of the attention, deservedly so, is focused on whether or not the Golden State Warriors can win yet another NBA title, this is still a players league. So here is my second installment of who I believe will be the leading candidates, and eventual winners of the MVP, Defensive Player of the Year, Most Improved Player, Rookie of the Year, Sixth Man of the Year, and Coach of the Year awards. Everyone has his or her own opinion, so we can all compare at the end of the season.
MVP
Kawhi Leonard –  Toronto Raptors

Anthony Davis – New Orleans Pelicans

Giannis Antetokounmpo – Milwaukee Bucks
Now I'm very confident that Kawhi Leonard will win the 2019 MVP. Kawhi has come close to winning the MVP award twice. He carried the Spurs since 2013. Now that Leonard is playing in the weaker Eastern Conference, he will destroy the competition and run away with this award. As good as the Greek Freak and Anthony Davis are, neither has a team good enough to complement their play. Leonard on the other hand, has Kyle Lowry and Jonas Valanciunas. I predict that Leonard will carry the Raptors to the two seed in the playoffs, better than the 76ers. Leonard will average around 26 points per game, grab seven rebounds and tally close to 4 assists per game, along with two steals. I felt the Leonard deserved this award over Russell Westbrook in 2017, but he will win this year.
Rookie of the Year
Luka Doncic – Dallas Mavericks

Deandre Ayton – Phoenix Suns

Collin Sexton – Cleveland Cavaliers
The Mavericks have themselves a future star. Luka Doncic is by far the best rookie this season. I have been watching Doncic since 2016 when I heard about this teenage Slovenia sensation. As soon as I heard that he was entering this draft class, I knew he would be the best rookie. Prior to being the third selection in the 2018 draft, Doncic was already playing in the second best league in the world. He was even crowned the youngest MVP of all-time, at the age of 18. Doncic has started his career off on a very high note, becoming the youngest Maverick to score more than 25 points in a game. I see Doncic winning two MVPs during his NBA career. As for Sexton and Ayton, they might be future all-stars but I don't see them performing as well as Doncic this year. Doncic should average 19.2 points, 6.4 assists and 2.7 rebounds per game while giving Maverick fans much to be excited about for the future.
Defensive Player of the Year                                     
Anthony Davis – New Orleans Pelicans

Rudy Gobert – Utah Jazz

Draymond Green – Golden State Warriors
Although Anthony Davis will not be receiving the MVP award this season, he will be walking away with a Defensive Player of the Year trophy. Davis is simply a monster on the defensive end of the floor. He is quick, tall and frankly has an enormous wingspan that gives opponents so much trouble. Davis loads up stats across multiple categories. I predict he will average 22.3 points, 2.7 assists, 13.4 rebounds, 3.3 blocks and 1.8 steals per game. This is probably my most confident prediction.
Most Improved Player
Brandon Ingram – Los Angeles Lakers

Jayson Tatum – Boston Celtics

Jaylen Brown – Boston Celtics
I know people have been waiting for the breakout season from Brandon Ingram before, but I really believe this year is going to be different. It has to be because his team is in desperate need of another star player alongside Lebron James. There is too much talent in the Western Conference for a one-man team to expect to make the playoffs. And that is what the Lakers will be without the emergence of Ingram. I think he will win this award over the two Celtics.
Sixth Man of the Year
Jaylen Brown – Boston Celtics

Eric Gordon – Houston Rockets

Tyreke Evans – Indiana Pacers
Jaylen Brown is a future all star in this league. And the Celtics are so talented that he doesn't even start. He continues to improve every game. Last year, in just his second season, Brown averaged 14 points, five rebounds and two assists per game. If he can just maintain the same stats while coming off the bench, I think he will actually increase his numbers slightly to 15.7 ppg, 5.6 rpg and 4.8 apg. The Celtics will not be able to win the Eastern Conference without his improved production. Capable of starting for many other teams, I think Brown proves how bright his future is this season.
Coach of the Year
Brad Stevens – Boston Celtics

Mike Budenholzer – Milwaukee Bucks

Dwane Casey – Detroit Pistons
Since he entered the NBA from an incredible run at Butler, Brad Stevens has been deserving of this award. The Celtics have only progressed each season under his leadership. So many players acknowledge what a talented coach he is. Considered a contender once again in the Eastern Conference, I think this is the year Stevens walks away with the hardware. The absence of Lebron James should only help his case. Mark my words… Brad Stevens is the best coach in the league. (My apologies to those Gregg Popovich fans.)
So here you have in, my bold predictions. Check back later in the season to see how I did.