Shane's Sports of New York: Episode Three
Hang on for a minute...we're trying to find some more stories you might like.
While Boston Red Sox fans continue to bask in the glory of their impressive World Series title, the rest of the baseball world is already looking to 2019. As we approach December, baseball fans' attention will focus on the MLB Winter Meetings. In one of the most anticipated free agency periods of recent years, some of the game's biggest stars could be wearing new uniforms in 2019. Both New York teams, the Yankees and Mets, should be major players in what is expected to be a very active market for both signings and trades. Will the Mets look to trade one of their prized starting pitchers to help them compete now while also adding pieces to the farm system? Even after the acquisition of James Paxton, the Yankees are still searching for additional help in the rotation. Who will be at the top of their list? Will there be trades involving perennial all-stars such as Corey Kluber and Paul Goldschmidt? And of course, baseball fans await the decisions for the agents of Manny Machado and Bryce Harper. Where will they play next year and how much money will their future owners be willing to pay? Find out all that and more this week's episode of Shane's Sports of New York!
Shane's Sports of New York: Episode Three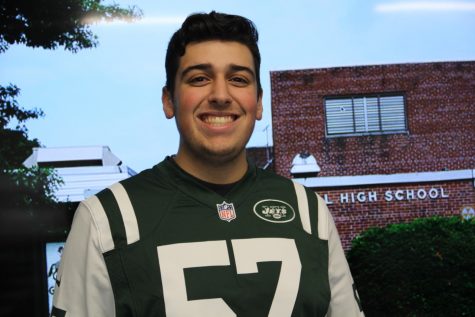 Shane Palma, Editor in Chief
Shane Palma is a senior at Floral Park Memorial and is excited to finish out his high school career with The Shield. After joining the newspaper last year,...