2014 Midterms: Bruce Blakeman, Republican, New York's 4th District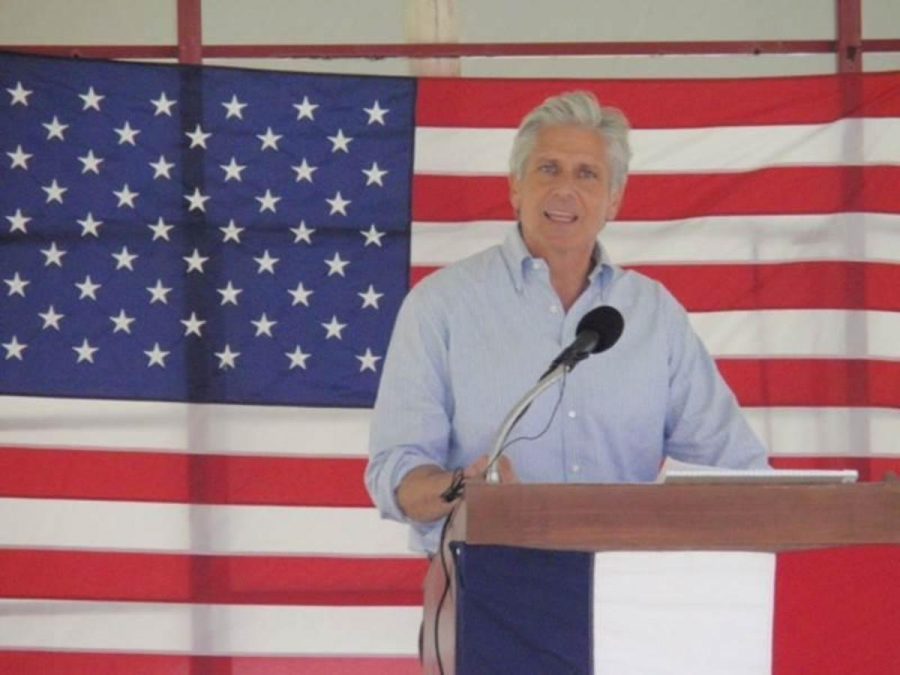 Floral Park is a part of New York's fourth Congressional District, which has been represented in the United States Congress by Democrat Carolyn McCarthy since 1997. McCarthy's announcement that she will not seek reelection in November 2014 has spurred a high-stakes race that has garnered national attention. The Republican candidate is former presiding officer of the Nassau County legislature Bruce Blakeman. His Democratic opponent is Nassau County District Attorney Kathleen Rice.
Bruce Blakeman is a graduate of Valley Stream Central High School, Arizona State University, California Western School of Law, College of the Desert, and Long Island University. He is also a volunteer assistant varsity basketball coach at Malverne High School. Blakeman has had a lot of political experience. His résumé includes service as the Commissioner of the Port Authority of New York and New Jersey, the Speaker and Majority Leader of the Nassau County Legislature, and Councilman on the Hempstead Town Board.
Blakeman has a clear stance on a variety of issues. He knows that expanding our government hurts small businesses and the middle class the most. He has said, "It is easier to get food stamps and welfare than it is to get a job or a raise. This is wrong. Growing the size of government will not produce jobs or increase wages as the last five years have proven." He also acknowledges that our government spends more money than it takes it, which has created our detrimental federal debt problem. Blakeman vows to resolve this.
He also has a deep respect for the American veterans whom the incumbent administration has shown nothing but dishonor towards. "I am shocked at the delays that our veterans are experiencing in the healthcare and benefits that they justly deserve." He also stands for the protection of our religious freedom, which progressives and the PC police continuously attack. Blakeman also vows to repeal Obamacare.
The race to replace Carolyn McCarthy is very high stakes and has received national attention. US Ambassador to the United Nations John Bolton has endorsed Blakeman for Congress. There have also been accusations that his opponent, Kathleen Rice, has not been running a clean campaign: Rice's handpicked Janica Kyriacopoulos as the Treasurer of her campaign. However, "as Treasurer for the [Democrat Congressional Campaign Committee], Kyriacopoulos failed to disclose $3.1 million in campaign contributions and expenditures in 2003.  Additionally, after making a large $10,000 campaign contribution, Ms. Kyriacopoulos failed to file the proper paperwork and the DCCC had to pay an $80,000 fine." This speculation of corruption in the Rice campaign is not the only one.
Progressive policy has failed this country, and the election of another of its supporters to Congress will only further American decline. Bruce Blakeman is Nassau County's best candidate for US Congress.