Top of the Class
Kyle Sahadeo and Tara Tam are Floral Park Memorial's Class of 2019 Valedictorian and Salutatorian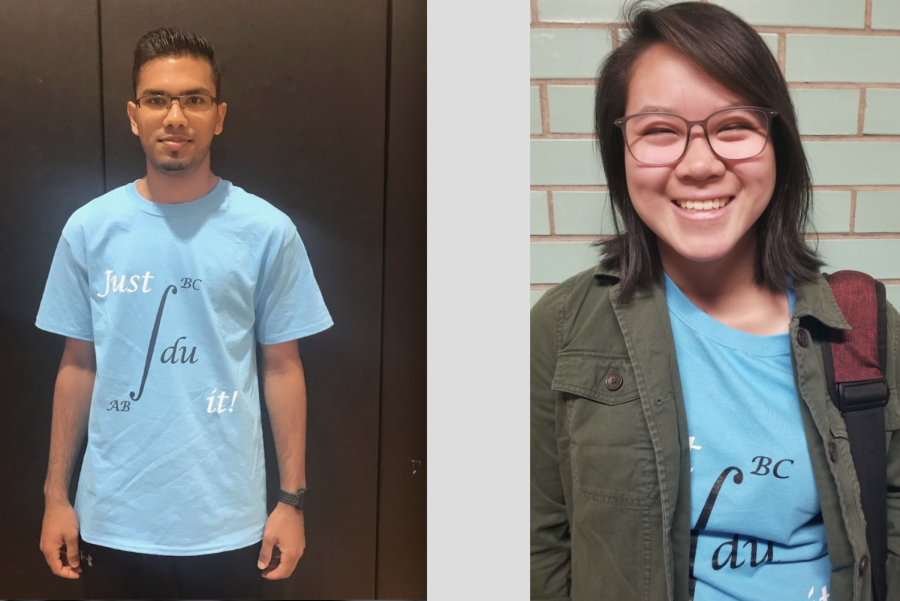 Floral Park Memorial seniors Kyle Sahadeo and Tara Tam have a lot in common. Both have grade point averages exceeding 102. Both have excelled in numerous Advanced Placement courses. And both have demonstrated tremendous aptitude in extracurricular activities.
But one of their most impressive similarities is their incredibly unassuming and humble personalities.
As the Class of 2019's valedictorian, Sahadeo finished his high school career with a weighted average of 103.24 while Tam, the salutatorian, received a 102.09. In a graduating class with many high-achieving students, Sahadeo and Tam distinguished themselves tremendously and should be enormously proud of their accomplishments.
"I was pretty surprised and a little excited," said Sahadeo, discussing his reaction to the news that he was the valedictorian. "It is certainly a great honor that I am very much appreciative of."
"I keep getting congratulated wherever I go," said Tam. " Otherwise, it feels pretty normal and yet spectacular at the same time."
Sahadeo and Tam both said that their families were extremely proud of their academic accolades but did not overly push them to earn these prestigious distinctions. They also didn't view becoming valedictorian or salutatorian as a focused goal. Instead, they were simply intent on receiving a well-rounded education.
"Anyone who has taught Kyle or Tara knows just how extraordinary they are as students and individuals," said Mr. Simone, who had the pleasure of teaching both students in his Advanced Placement United States History course. "They are not only true scholars, but two of the most respectful individuals one will ever encounter. As evidenced by their transcript, they have challenged themselves greatly while being rewarded with exceptional grades on their AP exams."
Sahadeo will be attending St. John's University in the fall on a full scholarship. He intends to study Biology with the hopes of eventually pursuing medical school. Tam is headed to Boston to enroll at Northeastern University. She will be quite familiar with the campus already as her older sister is currently a student there.
"They have a very good coop program that provides students with work experience while taking classes," said Tam, who is considering a major in computer science. "You also get paid. It is more than just an internship."
Sahadeo praised the school's faculty for showing a genuine concern for the well-being of students while Tam was equally impressed with the teachers as well as the wide range of extracurricular activities that are available to students.
When asked if they could change one thing about Floral Park Memorial, the two offered interesting responses.
"I wish we offered AP Computer Science," said Tam.
"Air conditioning," said Sahadeo.
Best of luck to both Kyle and Tara. We will miss you.