Community Coming Together
Liz's Day is the annual event at the Floral Park rec center to raise money to find a cure for cancer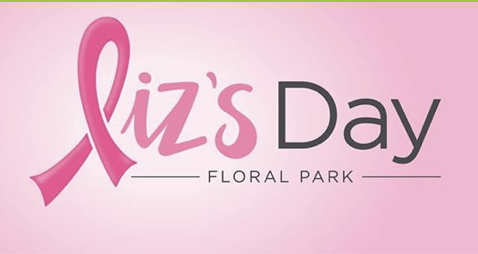 Demi Cascio, Co-Editor in Chief
October 5, 2019
Anyone who has been a part of the Floral Park Memorial community knows how much the residents are willing to come together in times of need.
Liz's Day is yet another reminder of the great Floral Park spirit. 
Founded on the basis of a very serious matter, the tragic death of Elizabeth McFarland in 1999 to breast cancer, the day raises money and pays tribute to those who have been impacted by this disease. But the volunteers and organizers want those in attendance to enjoy the fun and games they had prepared for the day.
The event kicks off at 11 am at the Floral Park Recreation Center, and lasts until around 8 pm. Liz's Day provides nine hours of volunteering opportunities and commemorations to those lives lost. Among the activities are three-on-three basketball games and pumpkin picking. Honestly, there is something for all ages to enjoy.
This year, I had the opportunity to run the first annual Liz's Day Kickball Tournament for teens in grades 9-12. This gave the volunteers a new activity to participate in. There were five teams comprised of seven members each, and I can say with great confidence, that everyone had a blast. Next year, we hope to have even more teams involved.  
The rec center is a great place to hold the activity, in a town that welcomes the event. There is a baseball field for younger kids with plenty of activities, games and even a few rides. The volleyball courts were turned into donated book store, filled with reading options for all ages. Food, drinks and Liz's Day apparel was available for all attendees. And who could forget the stage, where a band was stationed all day, playing music for the crowds. We even saw an Irish step-dance team put on a wonderful show.
Liz's Day is a wonderful way to help raise money for the fight to find a cure for breast cancer. And it is also another reminder of the special nature of the Floral Park community.