Fall Classic
The autumn season is a favorite of co-editor in chief Demi Cascio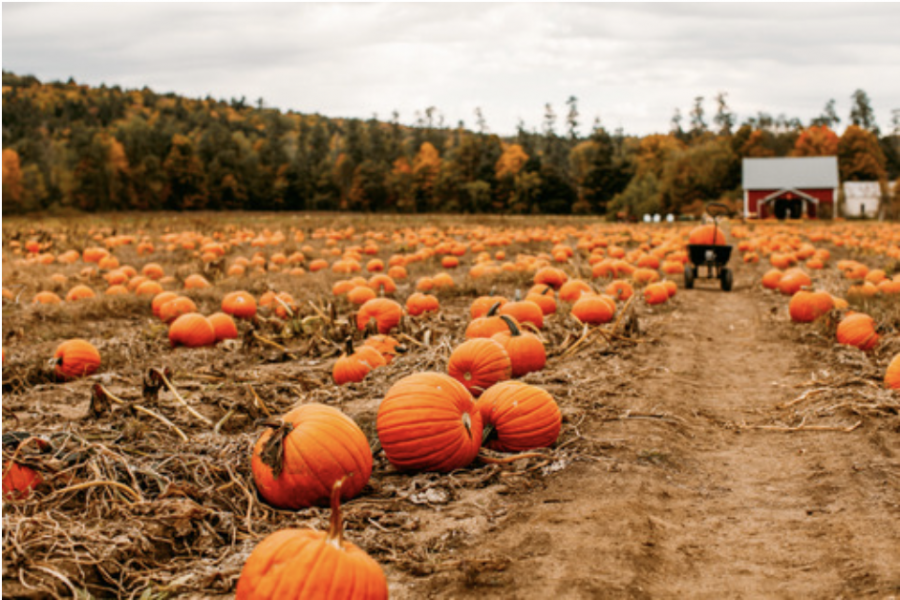 Demi Cascio, Co-Editor in Chief
October 28, 2019
As the hot and humid weather goes away (at least until this Sunday), my favorite season rolls around. The leaves start falling all around us and our sweatshirts come out of storage bins from the attic. As the cooler weather makes us feel like staying in bed all day snuggled up, we can't help but bring out the inner child and jump into piles of leaves. Apple picking, pumpkins everywhere, scarecrows on every corner, and who could forget Halloween. 
No matter your age, everyone loves Halloween. Costumes, candy, and staying out late. What kid wouldn't love it? And don't forget everything pumpkin spice comes back. Have you seen those lines for pumpkin spice lattes at Starbucks? The limited time spice has people everywhere wanting the warm and delicious pumpkin spice foods and drinks. 
As our favorite scary movies come back and daylight hours decrease, staying in doesn't seem like too bad of an idea. Sadly, the baseball season comes to an end and the football season "heats" up. Enjoy the changing of the season. It is one of the many great aspects of living in New York.