Gingerbread house? How about a gingerbread village?!?!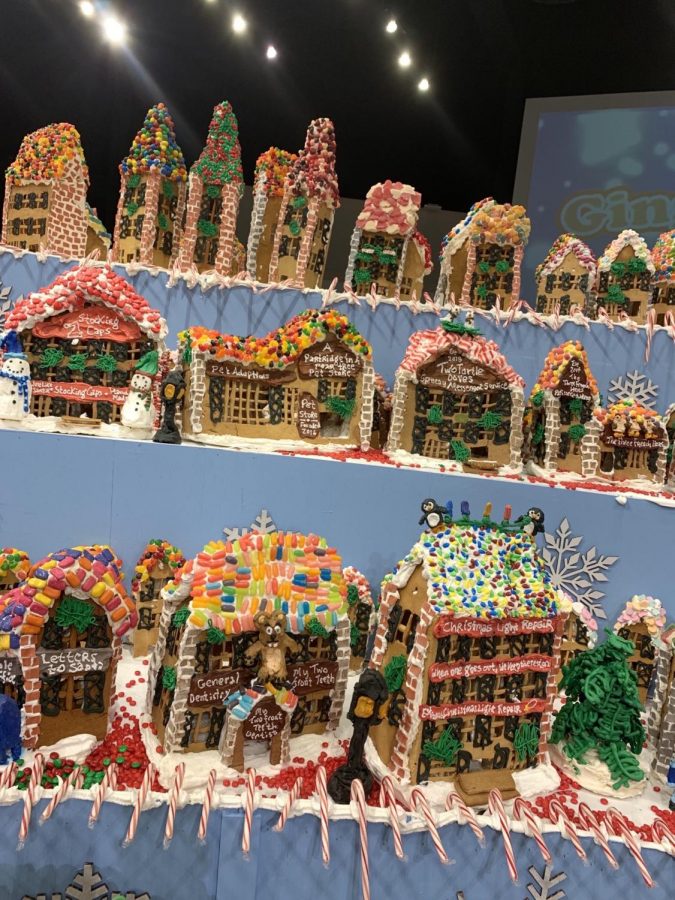 Sofia Pierno, Junior High Staff Writer
December 21, 2019
The very first Gingerbread house was constructed in the 16th century, and millions have been made since. Originating in Germany, the first houses were very simple. But now, they can be decorated with edible paper, gold foil, cookies, peppermint, gumdrops, and anything else that you can stick on with the sticky icing. At the Queens Hall of Science, there is a huge Gingerbread Village. From doctors offices to soup restaurants, it truly is a town. My personal favorites were "Visions of Sugar Plums Eye Doctors," "11 Pipers Piping Hot Soup," and "Over The River and Through the Woods Travel Agency." The magical experience that my family and I had was really great. The exhibit closes on January 12th and is free. While you are there, check out The LEGO experience, and most importantly, have fun!
Happy Holidays!