Extracurricular Exposition
FPM clubs and sports are getting back into the swing of things this month. We've all endured the disappointment that came with our favorite after-school activities being cancelled at the beginning of September, but many of them are starting up again for the remainder of the 2020-2021 school year. While being mindful of the COVID-19 restrictions that we must adhere to, FPM is bringing back some of our favorite clubs and sports including (but not limited to): Model UN, FPM Musical, Student Council, Basketball, and Kickline.
Many clubs have been meeting virtually this year, but are now being allowed to meet in person! While some choose to hold meetings over Google Meets and Zoom, others are taking advantage of larger spaces like the auditorium to conduct meetings. A couple weeks ago, the Model UNs at Floral Park Memorial and H. Frank Carey held a digital conference and utilized Google Classroom and our school emails to communicate and maintain an environment of spirited debate between one another. Along with that, our Model UN team participated in a remote GatorMUN, hosted by the University of Florida. The Musical is back and will soon be ready to perform and record Best of Broadway, a compilation of music numbers from various Broadway musicals, including Wicked, Aladdin, Dear Evan Hansen, and many more! Our Student Council has been proceeding through this year with a combination of virtual and in-person meetings. While some of the yearly activities are hindered by COVID-19 such as food drives, pay attention in social studies classes for helpful PSAs and keep listening to third period announcements for upcoming events. Normalcy is on the horizon!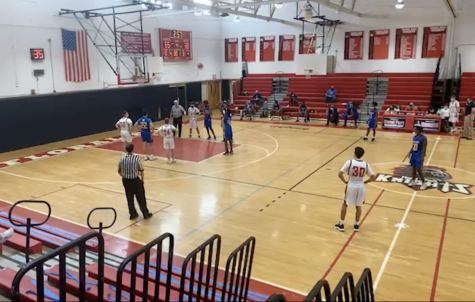 Sports and athletic seasons are returning to FPM for the remainder of the year! Currently, winter sports have an ongoing season which is nearing its end. Afterwards, sports that are typically played in fall will begin their season in March and will last until mid-April. Lastly, spring sports will have a shortened season and the athletic year will end. If you want to participate in any sport this year, keep an eye out in the coming weeks for information meetings and practices! A few weeks ago, our basketball team played a game and the FPM kickline performed in the stands, masked up and socially distanced. While taking necessary precautions to reduce the spread of the virus, FPM is gradually approaching a normal school year. Keep looking out for more changes!