Ok, So Maybe I Was Wrong
The Shield's Shane Palma looks back at some of his boldest predictions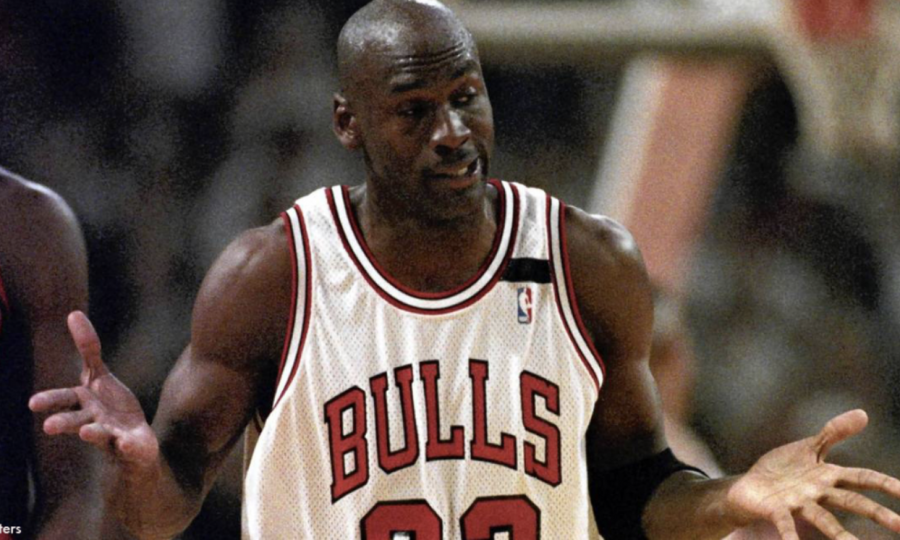 Being wrong is difficult enough, but admitting that one's bold predictions failed to come to fruition is even more challenging. As a young journalist, I take tremendous pride in the work I publish. Readers can always expect honesty, integrity and accuracy from my articles and podcasts. I introduce topics, whether they are focused on athletics here at Floral Park Memorial or from the world of college and professional sports. I state the facts, share my thoughts and give my readers something to ponder. When the topics are not particularly controversial, it is that simple.
But then there are times when I like to look into my crystal ball and see how good my intuitions can be. Yes, I have made some head-scratching, and even downright outrageous, claims since joining The Shield two years ago. So as my days at FPM come to an end, I find it fitting to discuss, analyze and possibly apologize (well, that actually isn't going to happen) for some of the content from my previous articles as editor-in-chief. Granted, the sports broadcasting industry is filled with faulty claims and bogus predictions that one would never think could possibly happen. But mine always based on my passion and knowledge, unlike Stephen A. Smith who previewed a game between the Chargers and Chiefs this year by highlighting the outstanding season enjoyed by San Diego tight end Hunter Henry (who had not played one down).
With every mistake I've made, I'll provide a new, updated take on what I think will happen in the future (please have zero expectations). It's difficult to pick a starting spot having so many blunders to choose from, so let's just start with the New York area's most inept franchise.
TITLE: Why The 2017 Jets Can (And Will) Make The Playoffs
This one hurts my soul. I can assure you I was in my right mental state while compiling my facts for this piece. At this point in the season, New York sat at 4-5, one game out of a wild card spot. Trying to be as optimistic as one could be with Josh McCown manning the helm at quarterback, I projected the Jets would play .500 football the rest of the year. Bold I know, but at the time it seemed plausible enough and if fortune favored me I'd look like a genius. Well, the Jets ended up 5-11 and I looked like an idiot. But my failure, along with the Jets' miserable end to the season, culminated with great fortune as the team was able to draft a franchise quarterback with the third selection in the draft. The acquisition of Sam Darnold further debunked both my Kirk Cousins and Baker Mayfield theories along the way. With a young and poised franchise quarterback ready to end the Jets suffering, I've developed my new hot take.
PREDICTION: After notably adding DT Quinnen Williams and RB Le'Veon Bell, the 2019 New York Jets will finally take flight, going 11-5 and making the playoffs for the first time since 2010.
Quickly becoming labeled as "America's Sport", the NBA has taken over the majority of headlines in recent years. With rising stars Giannis Antetokounmpo and Joel Embiid about ready to take center stage, I figured The King would have one more championship left in him.
TITLE: Don't Bet Against LeBron
Surely this was my fault and I want to send a sincere apology out to LeBron James for jinxing the rest of his career. Not only did he get swept in the NBA finals by the Golden State Warriors, but then LeBron proceeded to join the Los Angeles Lakers and miss 27 games of the 2019 regular season, the most ever in his 16-year career. In addition, the Lakers only improved their win total by two games and once again missed the playoffs entirely in the Western Conference. So, maybe you should bet against LeBron James? Don't get me wrong (even though I have been), I do still think that The King is one of the best to ever step foot on the court. One can't deny his run with the Cavaliers during the 2018 playoffs was more impressive than Jackie Moon and the Flint Tropics' come from behind win in Semi Pro. I still blame everything on J.R. Smith (how can a professional not know the score of a game), but hey, the past is the past. Time to predict the future.
PREDICTION: LeBron can't do it by himself anymore. Ready in waiting will be Jimmy Butler and Nikola Vucevic, the two "stars" that will help The King return to the playoffs in 2019.
Wow, the Patriots won the Superbowl! Again! For like the third time in the last five years! Does anybody want to stop them?
TITLE: Ten Bold Predictions for 2019
Picture a nice, shiny, new red wagon. You just bought it and can't wait to show it off to all your friends, (you're six in this scenario). On your way to school, the wagon slips out of your grasp, rolls into the street, and gets hit by a mack truck going 50 miles per hour. That beautiful red wagon was my yearly predictions, and of course that mack truck known as 2019, just had to destroy them. Mind you, we are only five months into the year and I'm already wrong on half of these. I really don't what to say. I guess I just like to be bold. Did I really think Nick Foles had a shot at winning another Super Bowl? Heck yeah. Just like I did with J.R., I'll throw the blame at Alshon Jeffery for dropping that easy pass. How dare he ruin one of my predictions. Derrick Rose making the All-Star team seemed like a lock until I found out that fan votes only count for 25 percent of the final total. Ben Roethlisberger signed an extension so throw that one out the window. The Islanders made it farther into the playoffs than the Maple Leafs, so I'm sure John Tavares was not "laughing". And where it stands now, the Yankees have too many injured players to break the home run record (they did not land Machado) and Kevin Durant is a "lock" around the industry to become a Knick in July. But don't let this cold streak fool you, I'm not giving up just yet.
PREDICTION: Colts win the Superbowl (Andrew Luck wins season MVP), Yankees win the World Series (Alex Bregman wins season MVP), Knicks win the Finals (Kevin Durant wins season MVP), and don't even get me started on hockey.
Before you discredit me as a reliable source of news, I've had plenty to celebrate when it comes to getting things right. While not taking home the honors, Miguel Andujar finished second in AL Rookie of the Year to Shohei Ohtani after a spectacular first year. Isles fans didn't like this one, but even after his comments on staying, I knew John Tavares was secretly packing his bags. Also a shoutout to my dad for the Tiger Woods prediction, (he went from dead last to the Masters title in the span of two years). Being right is usually half the battle, but you won't see me waving any white flags.
There will still be plenty more sports to come from me on The Shield before I depart, so stay tuned!