Shane's "Daily" Column – I Got To See Rocketman Early and Here's What I Thought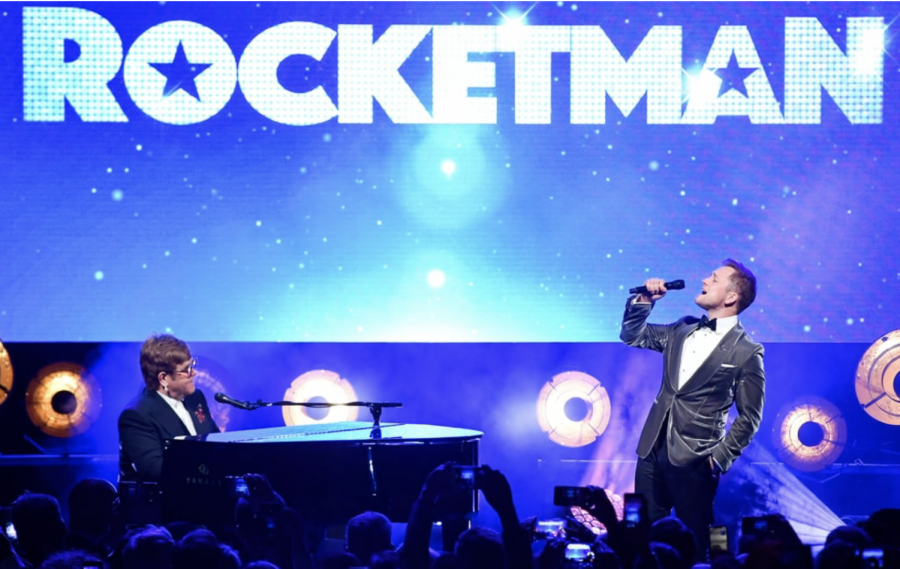 The most anticipated movie is finally set to hit theaters after months of hype and anticipation. As quoted by Rotten Tomatoes, it's "exciting, entertaining, and emotionally impactful." No I'm not referring to Avengers: Endgame, that would be ridiculous. We're here to talk about Elton John! Don't be surprised if come next February you hear the "Oscar buzz" surrounding Taron Egerton and his performance in Rocketman. To be clear, that's not a prediction of mine (those typically don't end well), but instead a fact based on this amazing film and the success of Bohemian Rhapsody in 2018. Thanks to Fandango, I was able to see Rocketman in an advanced screening two weeks before most of the general public.
From a majority of critic reviews released regarding the movie that told Queen's story, Bohemian Rhapsody was referred to on Rotten Tomatoes as being at times "inaccurate" and "depicting Freddie Mercury in a negative connotation." Audiences left the theater misinformed on Mercury's life after watching a soundtrack of Queen's greatest hits with sluggish filler scenes that make you impatiently wait for the next song. This is where Rocketman is different and yet more enjoyable than Bohemian Rhapsody, despite all of the awards Rami Malek took home.
Set out to be a fantasy musical biopic, Rocketman is able to integrate Elton John's music with the highs and lows of his life. The sequence of events is never explicitly stated, which will leave viewers guessing as to what song could possibly be next. Instead of being simply an extravagant musical production, Rocketman is an engrossing story of John's life that hooks you within the opening minutes. I won't get into spoilers about which outfit of John's was left out or what important events the film seemed to gloss over, although there was a few unfilled holes. But trying to include everything would have been illogical,  especially with the run-time being over two hours.
Being a movie critic is a job you won't see me attempt to do after this column. Regardless of how many times I sit down at the Roosevelt Field Mall AMC theater, I would never be able to harshly dissect a film and give it a poor grade. Maybe it's just the experience of getting popcorn and laying back in a reclining chair that makes me instantly feel instantly; everything just seems enjoyable. Truthfully, I loved Bohemian Rhapsody and about 99% of whatever else I watch on the big screen, (although Detective Pikachu was a hard pill to swallow). Being a fan of Elton John and biopic movies in general, this one is already ranked pretty high on my all-time list (again, another reason why I cannot become a critic). Even with a summer filled with blockbusters set to shatter some all-time records, Rocketman deserves a spot on your list of movies to see.