Shane's Daily Column – Pat McAfee and I Have Beef
In his first installment, Shane shares with his readers how he has dealt with the failure of his coaches to realize his enormous basketball talents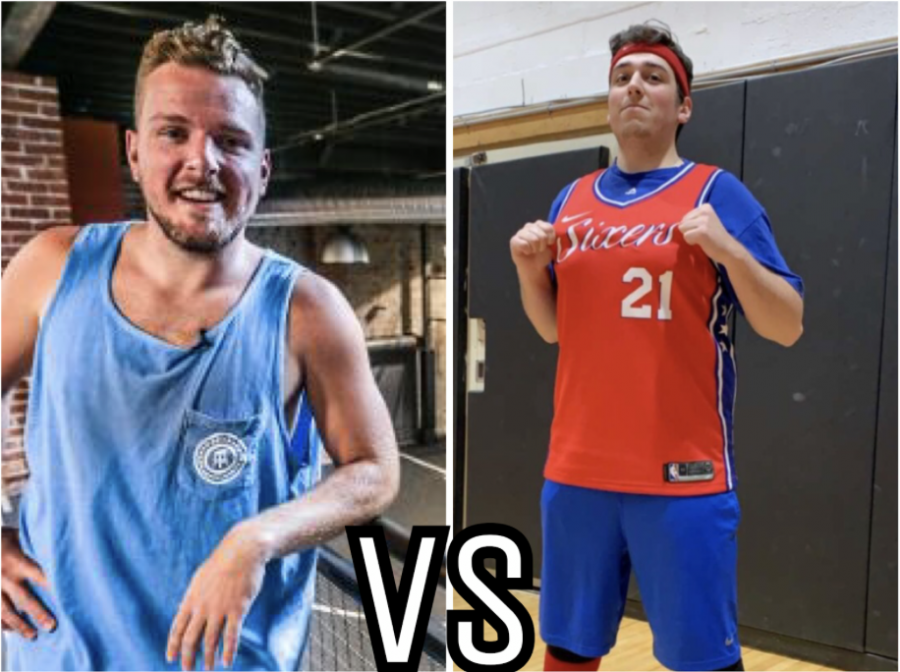 Welcome to my daily column. As my days at Floral Park Memorial are coming to an end, I thought I would leave my legacy with a daily column (or what I hope is a daily column, but a lot depends on my dedication and Mr. Simone's diligence). For the next few weeks, I will be posting one quick read after another about a wide range of topics – sports, politics, my life, or any subject that I believe the readers of The Shield will find interesting. My regular, more lengthy, articles will still be published but I figured this would be a nice way to transition from the world of high school journalism to what I hope will become a part of my career aspirations.  With that being said, let's get started with a topic that covers both sports and my own athletic prowess.
Pat McAfee is a former NFL punter for the Indianapolis Colts, host of his own "The Pat McAfee Show 2.0" podcast, current WWE analyst and part-time NFL commentator. I am a student at Floral Park Memorial High School who is currently unemployed. I spend too much time on fantasy sports and will be leaving New York for Missouri in a few months. So what do we have in common? The belief that we are halfway decent basketball players.
Ever since I was young, I've been a champion. Playing in the Floral Park Indians basketball league really brought my game to a whole new level. Throughout my years, it was apparent that my coaches realized the potential I possessed and were afraid to unleash my abilities against other teams. For the sake of my opponents, I was placed on the bench. One coach realized how immense my intimidation factor was and made sure I spent most of my time away from the court getting water for everyone else. I applaud his efforts, it isn't easy resting this kind of talent. One game mid season, he felt the 20 point lead wasn't safe and I entered the game. For five straight minutes, I never touched the ball once as even my teammates knew what would happen if they put that spherical weapon in my hands. It was at that moment, I knew I had something special.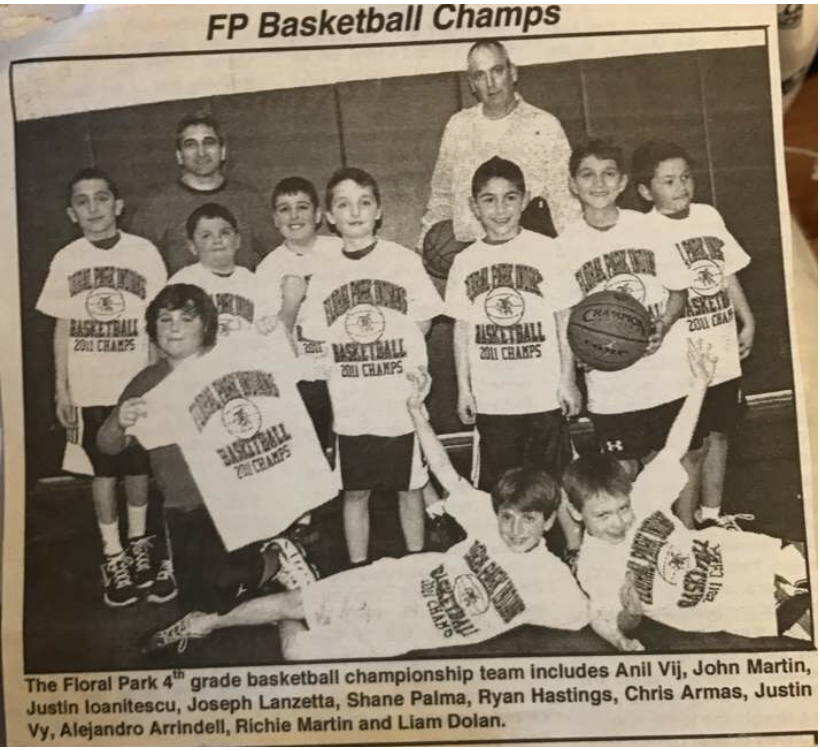 Fast forward to a few weeks ago when I played in the FPM Wounded Warriors 3 on 3 tournament. After taking an 8-year hiatus, I felt there was no better time than to emerge out of retirement in support of our troops. Once the bracket was released, it was clear Social Studies teacher Mrs. Faggioni didn't want the varsity stars out in the first few rounds, so she avoided having them play my squad for as long as she could. My team consisted of fellow seniors Alex Lauletta and Robby Hill. Our first matchup was hard fought as we were taken to the limit. In a one-point overtime victory, we were able to knock off the only all girls team in the tourney. Another game where I had yet to touch the ball, reminiscent of my Indians' days with Lauletta and Hill, but they would regret ever letting that happen. Game two followed a similar pattern, this time against three other students in 10th grade. I told my teammates before the next overtime had started, "it's time, give me the ball". It seemed like they hadn't heard me the first one minute and 56 seconds into the two minute quarter, but it was then with four seconds left I found myself holding the ball. Without hesitation I took the three pointer, and looked away. My cockiness and confidence was exuberating. It didn't go in. My moment for true glory was fast, fleeting, and in the end nonexistent. Maybe I'm not as lethal as I thought, I pondered during the congratulatory handshakes.
The shot replayed in my head for the preceding weeks. Unable to shake what had become a nightmare, I put my ego on the line at the rec center by playing pick up games with both my friends and strangers. My morale took a substantial hit as I missed about 95% of my shots. I knew I needed some type of spark to rejuvenate the moxy I possessed back in 4th grade. But how could I make that happen?
Just this past week, I happened to be scrolling through Instagram and noticed a video of none other than Pat McAfee shooting some hoops and "draining" every shot. His form looked weak, certainly nothing compared to my one-hand jumper. I decided to comment on his game, call him out and maybe reclaim the glory days of my past. The message read "I can take you ❌🧢". Adding those two emojis (which translate to No Cap), takes the bold statement to a whole new level and intensifies the challenge. More often than not, celebrities and athletes choose not to answer comments as it serves them no purpose. But Pat McAfee is not like most others. My phone vibrated about five minutes after my initial comment and he did in fact reply. "Shane.. Stop it.", the answer was gaining traction with Pat's supporters, increasing with likes after every refresh. Stunned, I quickly responded with, "Pick a date, I'm ready".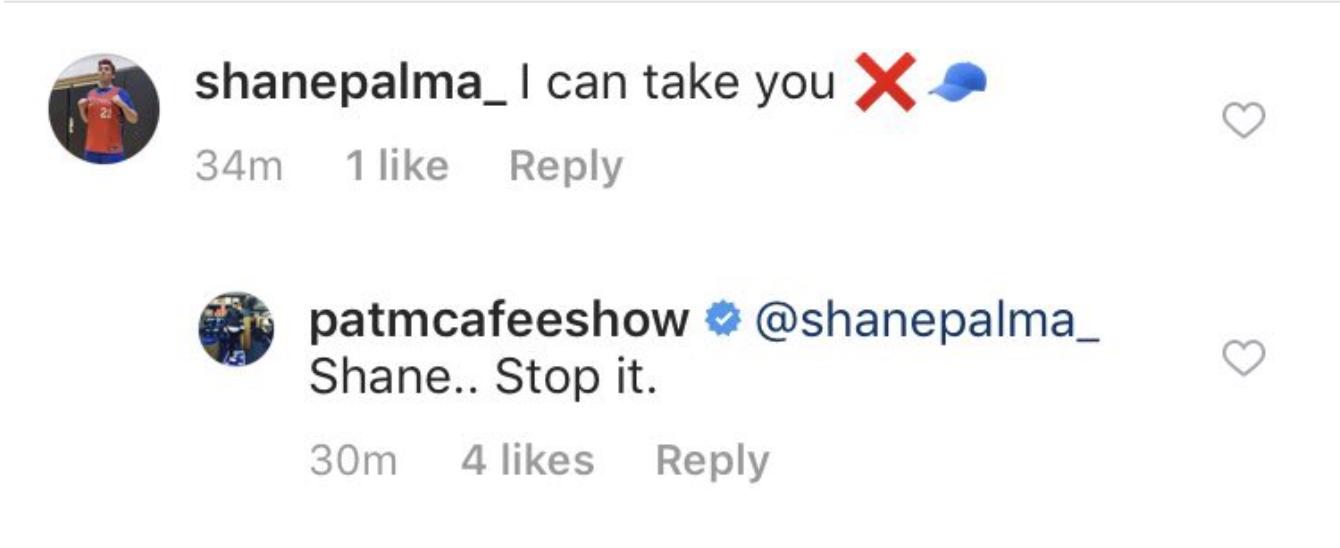 It's been almost a week and no answer. Am I surprised? No, not at all. I'm sure his "busy schedule" wouldn't allow him to play one vs. one against an 18-year-old, but I do not take excuses. Pat is blatantly afraid of the challenge and isn't confident enough in his game to take me on. I've gone to Twitter with the #PatVsShane, and I'm proud to say we've got one retweet (thanks mom).
Be sure to share my story with your friends, family, and most importantly social media. Let's get #PatVsShane trending; the world deserves to see two of the best face off once and for all.